Feelnets, specialized in custom-made nets, presents some recent achievements.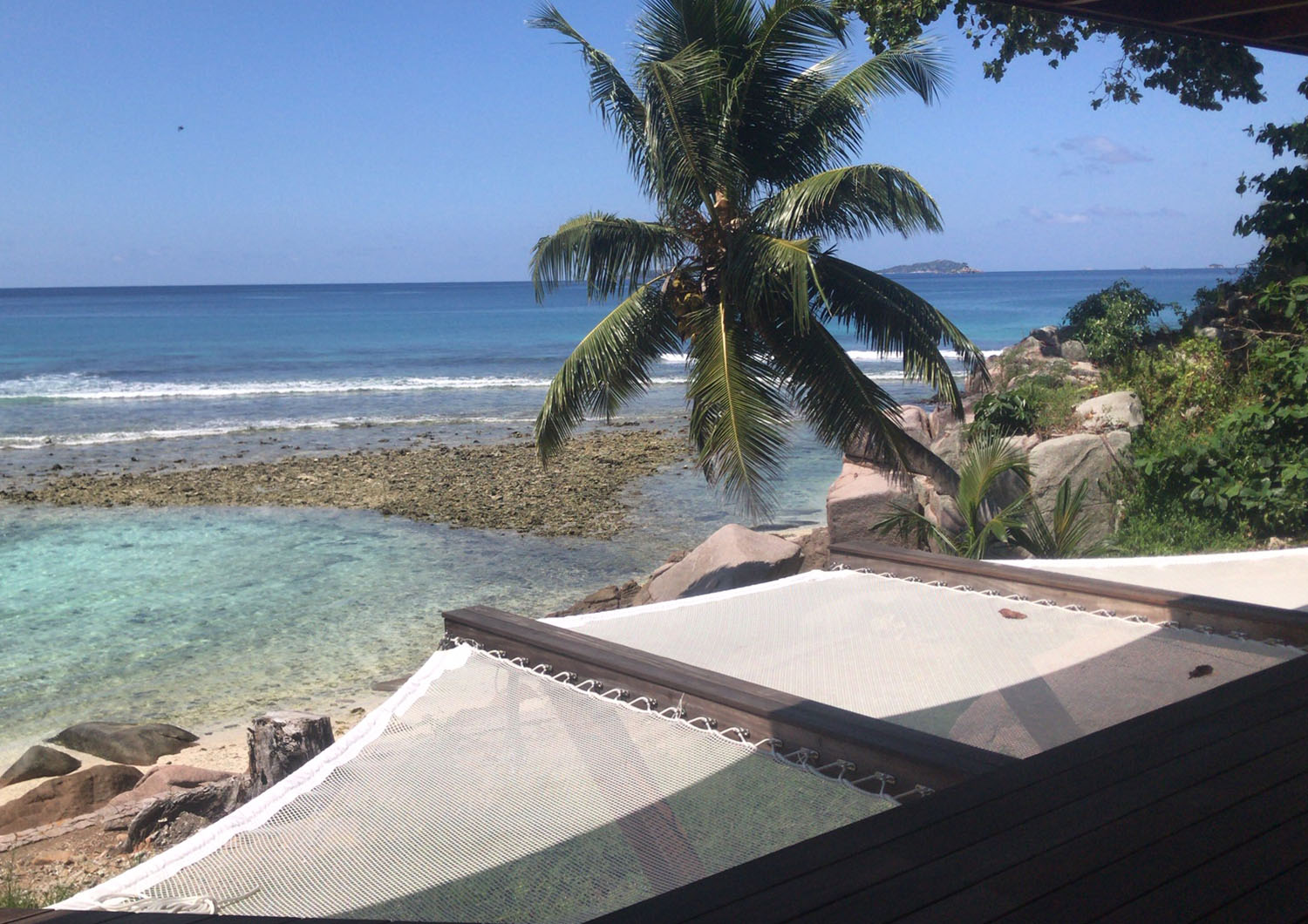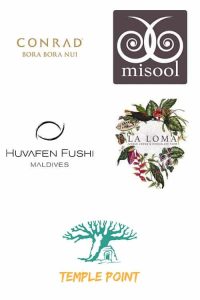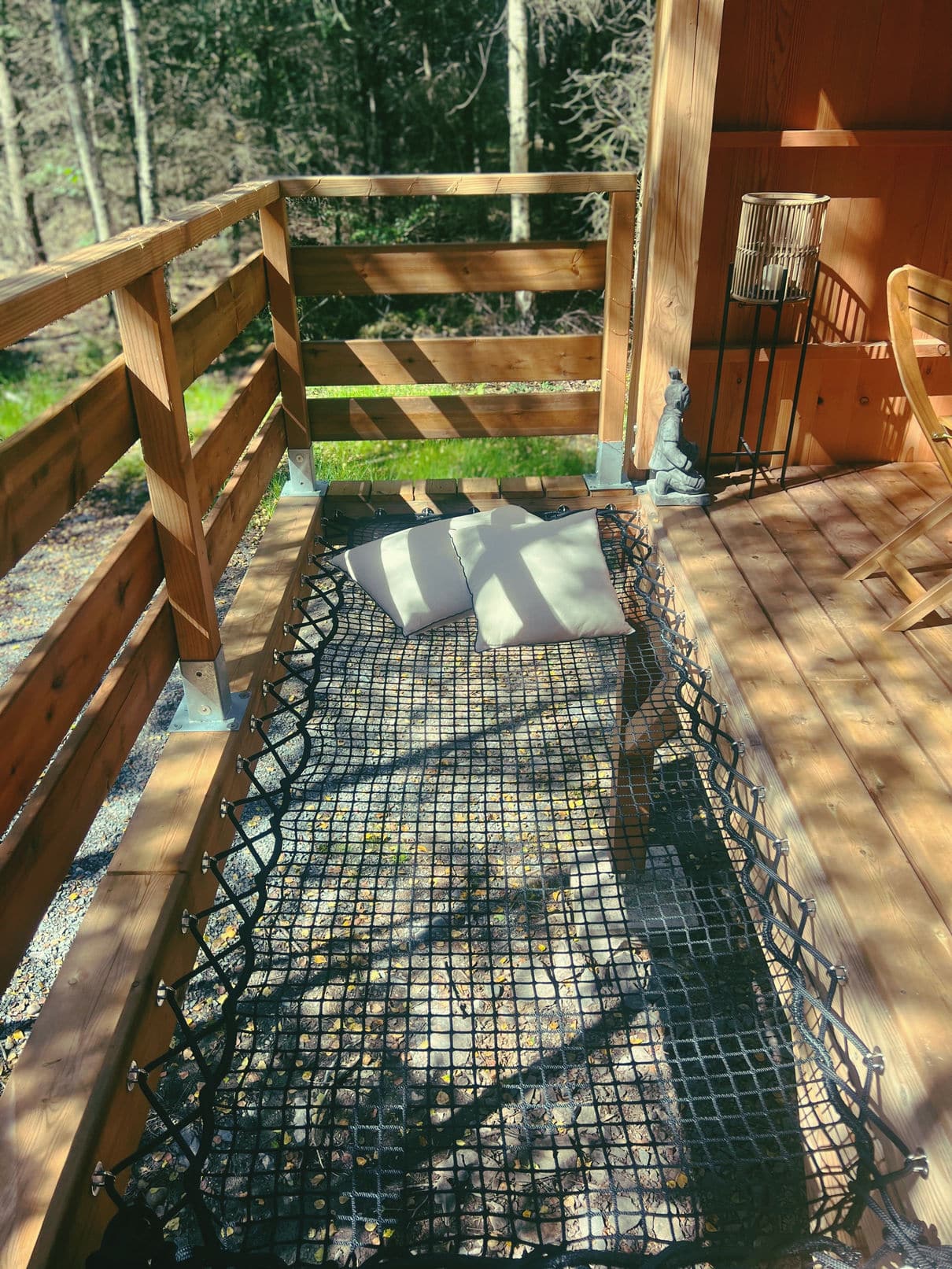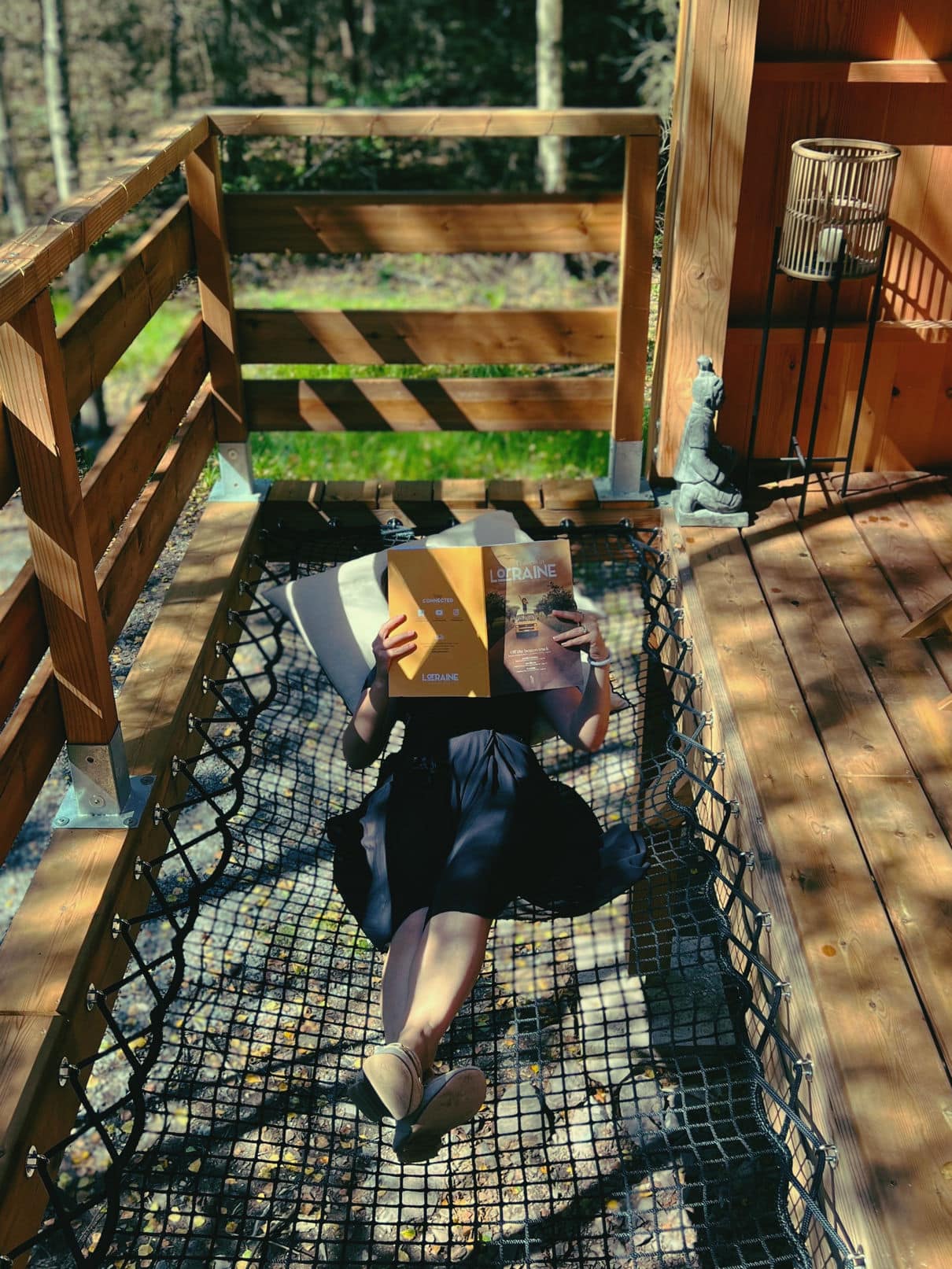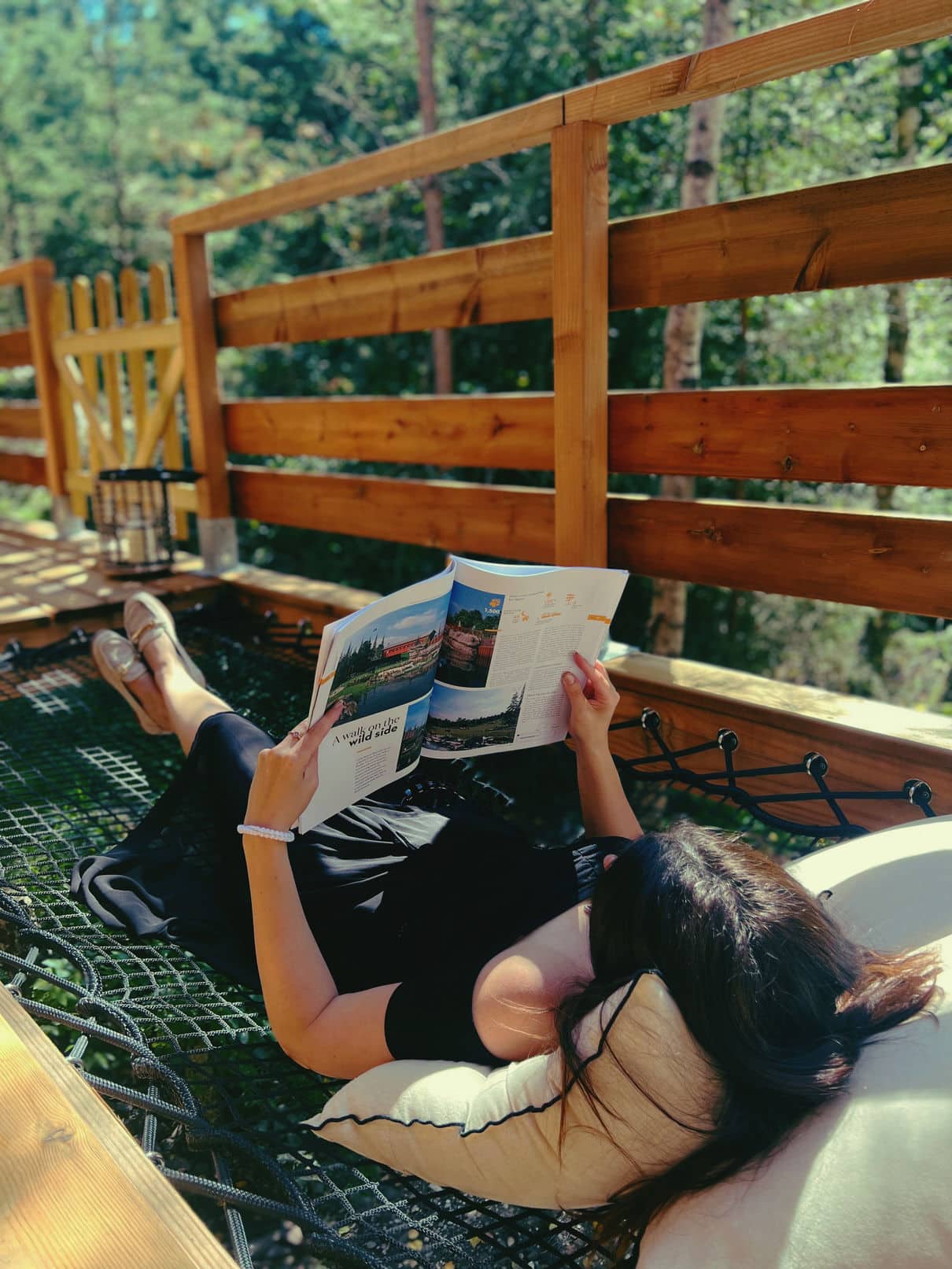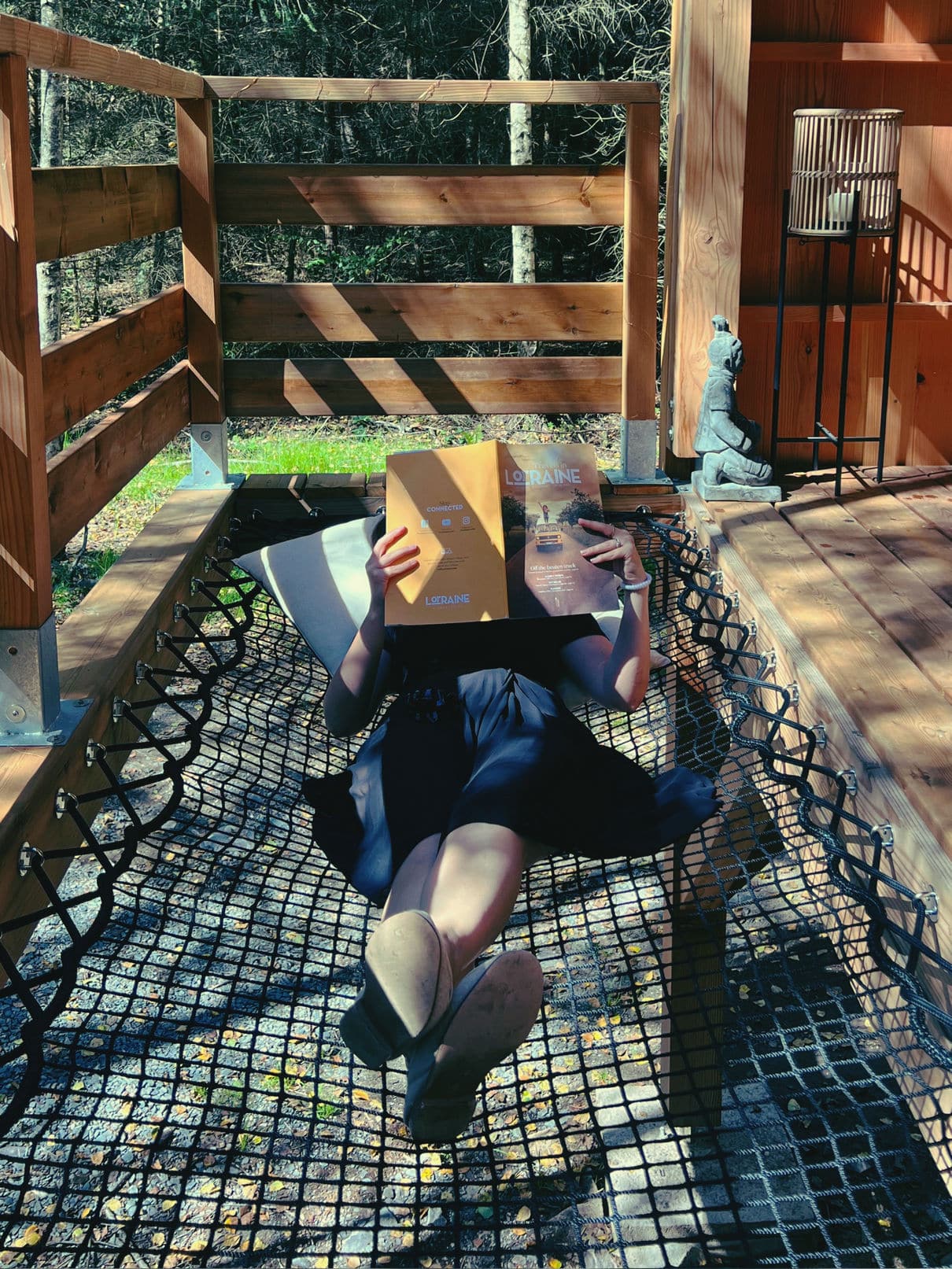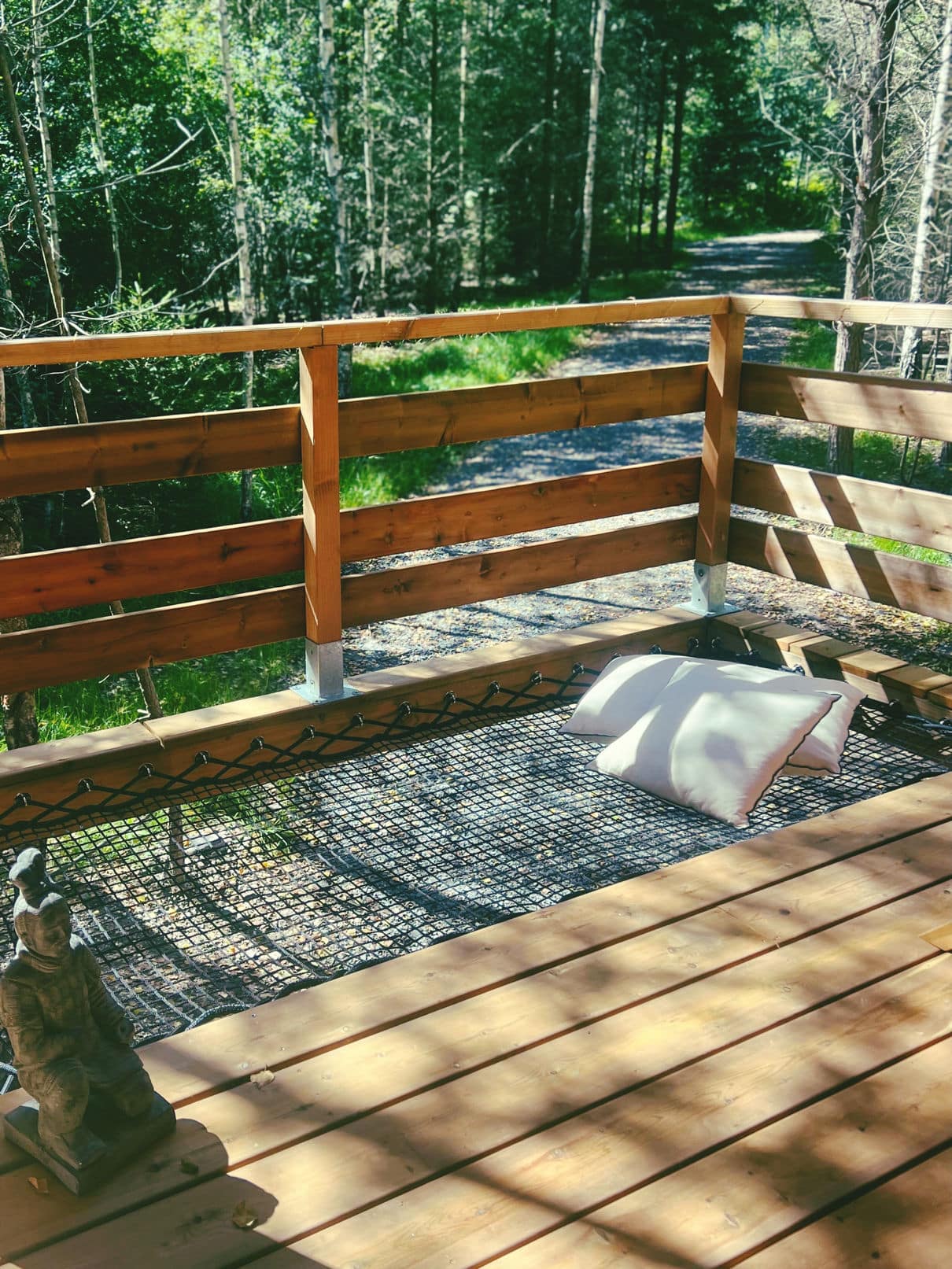 Outdoor hammock net for Domaine et Spa
Ourea Domaine et Spa is an Eco-lodge in the heart of nature, Feelnets equips the estate with made-to-measure hammock nets.
Black polyester hammock net without knots. The hammock net is soft and comfortable for maximum comfort in use.
The polyester material is UV-resistant for outdoor use.
The suspended hammock net provides a new resting place for customers, a large outdoor hammock for lying down and relaxing.
The fixings selected for the project are bridges on a plate with 4.5 x 50 mm screws, perfectly suited to wooden frames.
The black tension rope is 10mm diameter polyester.
The hammock net is made by Feelnets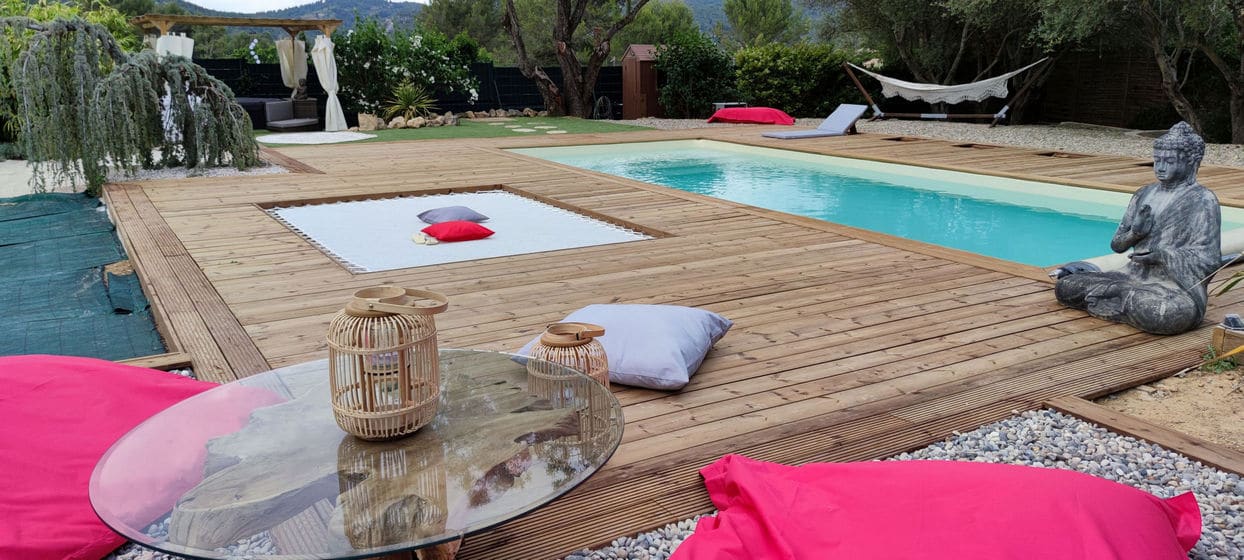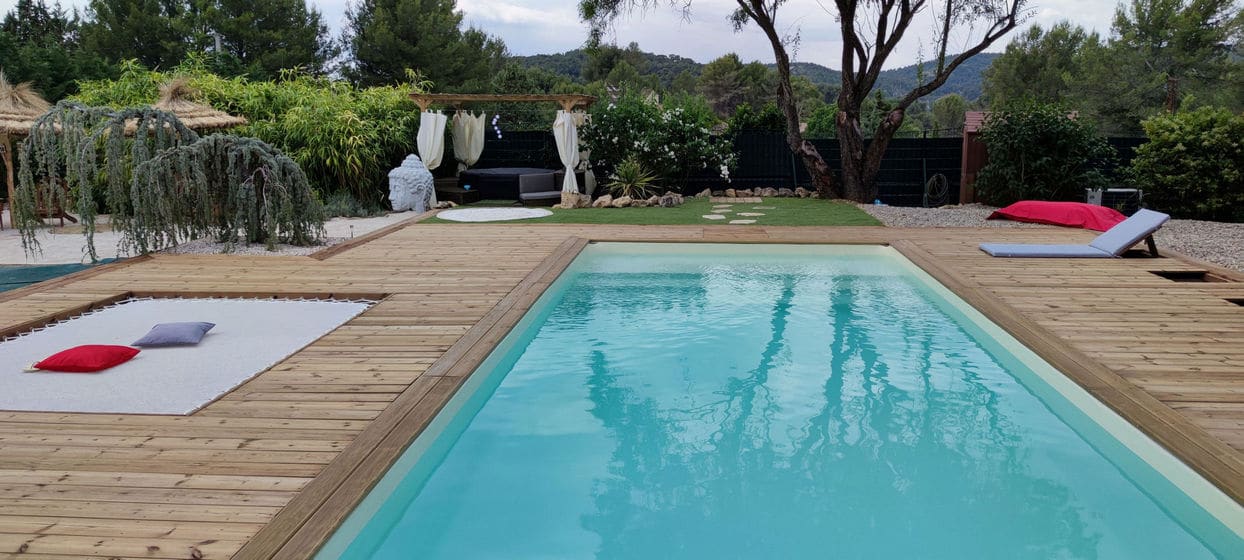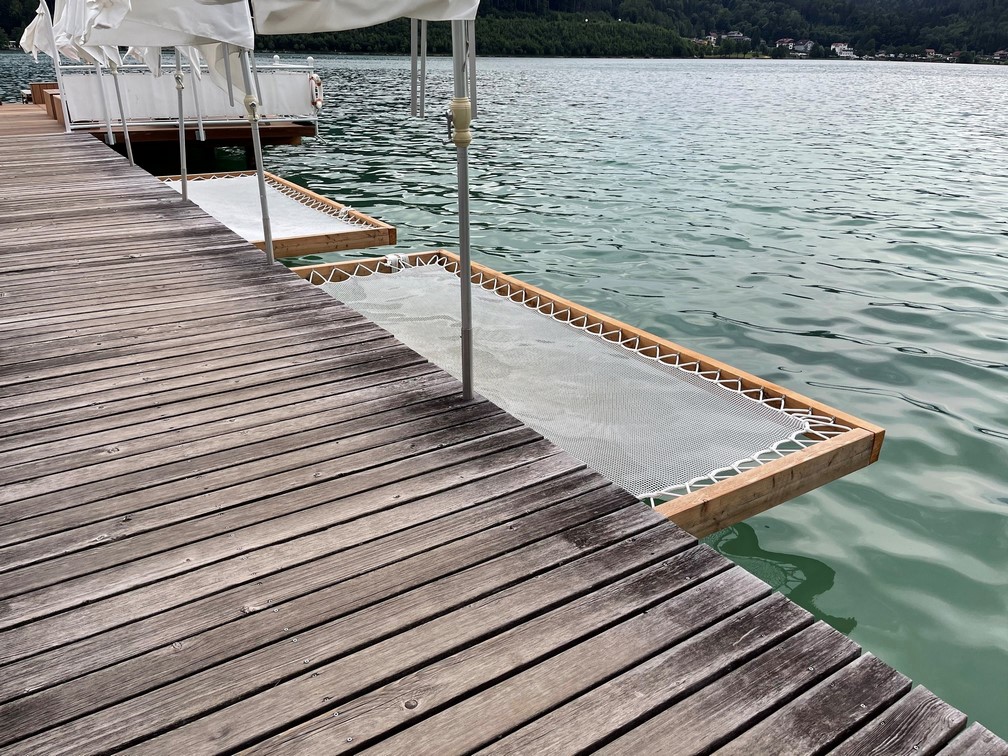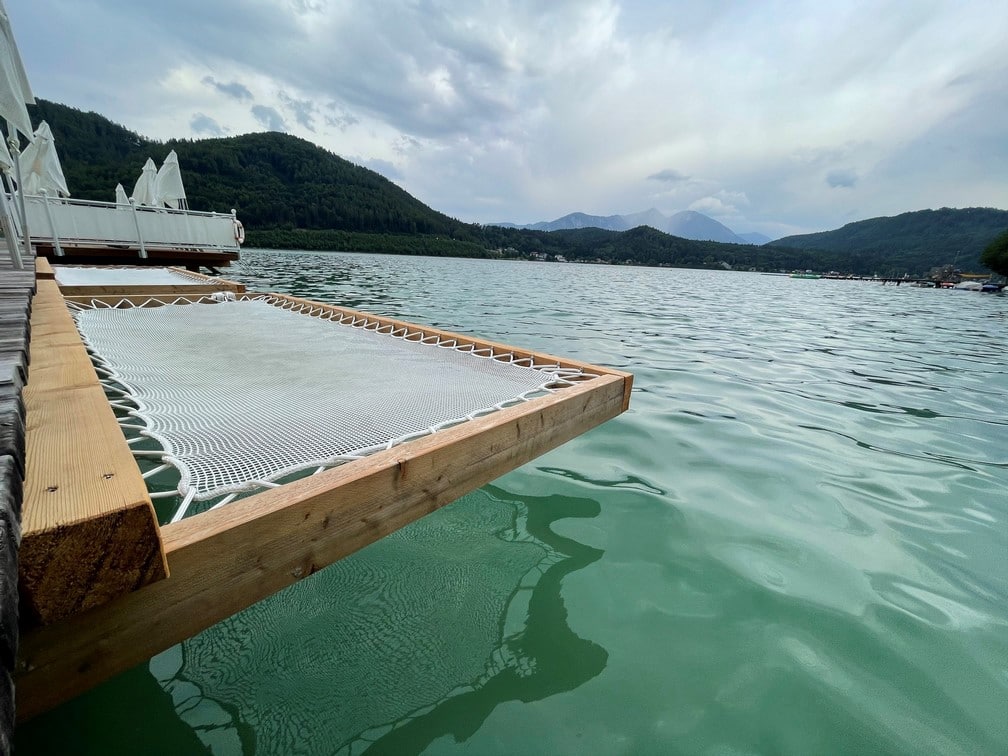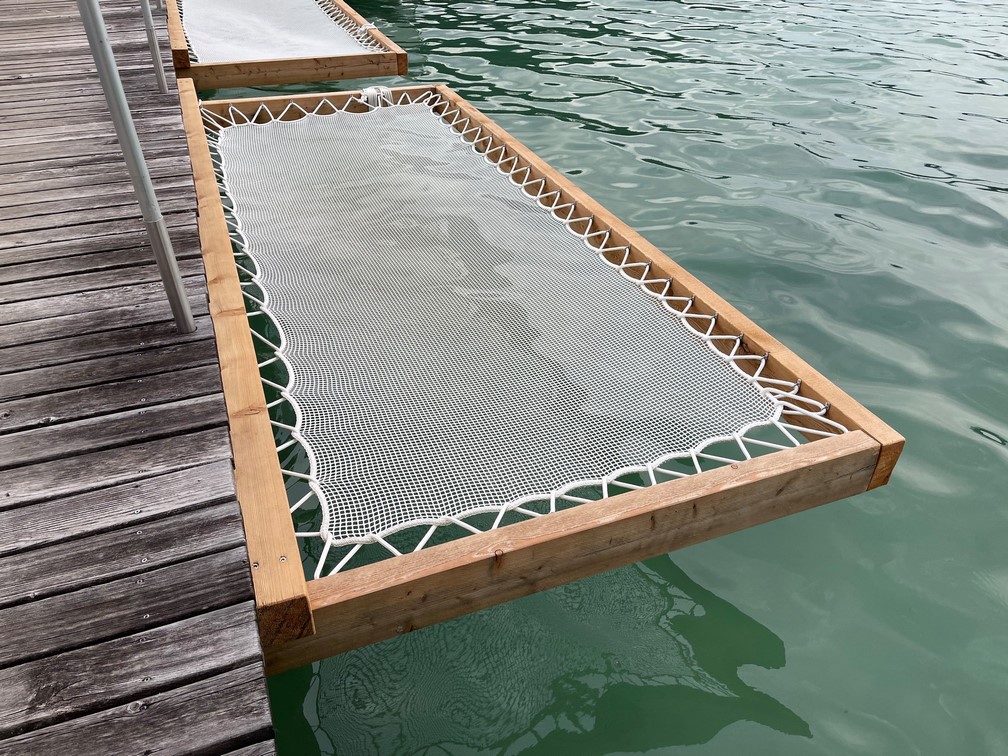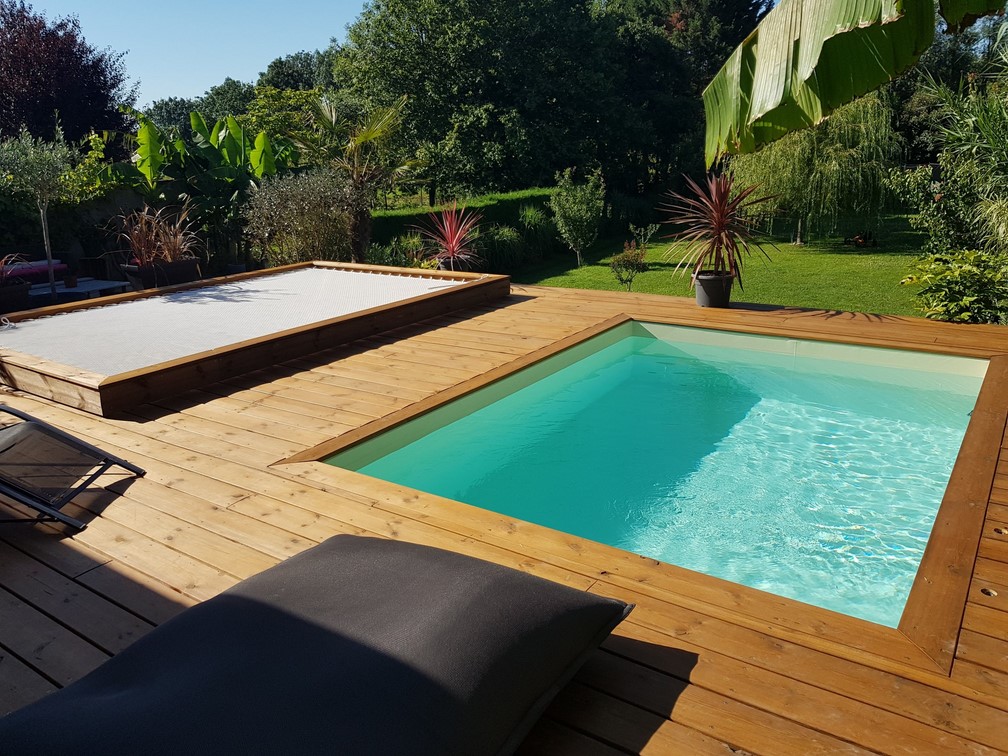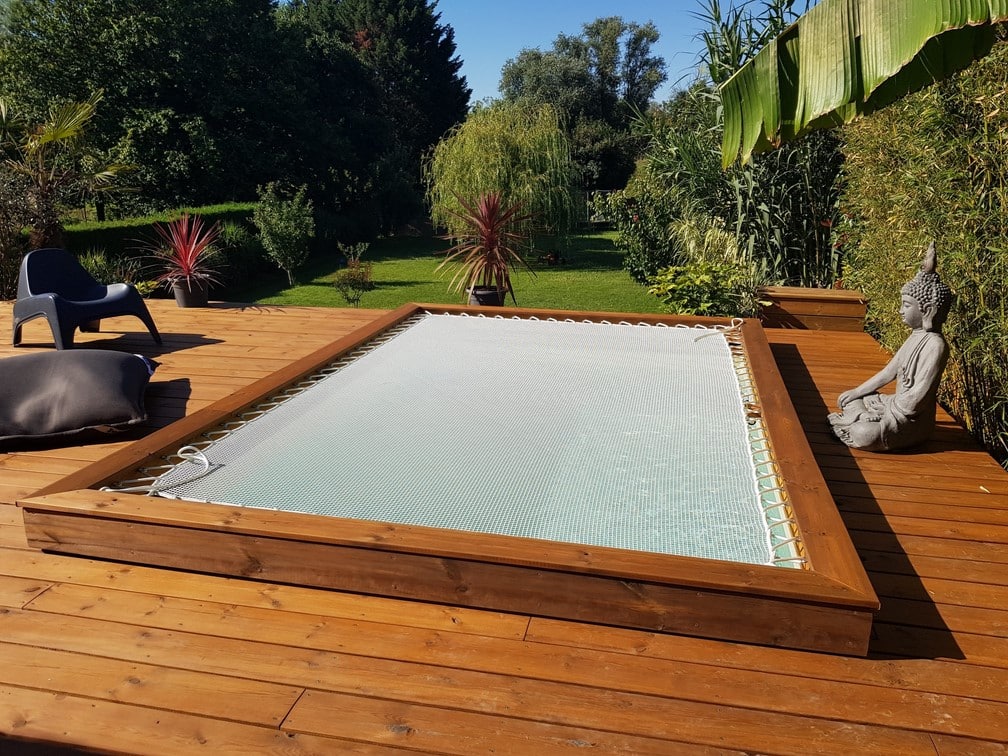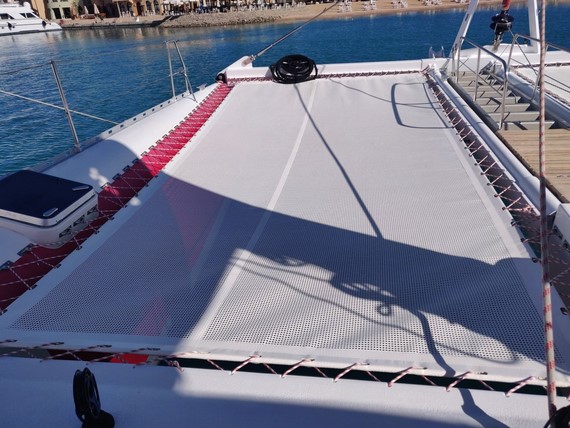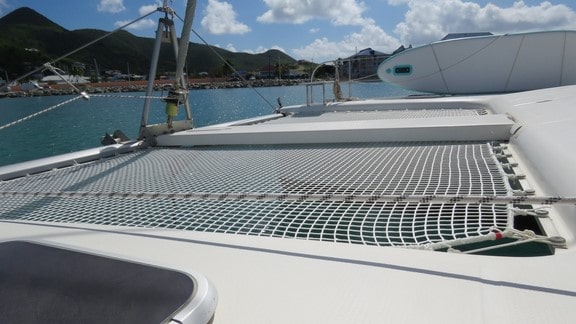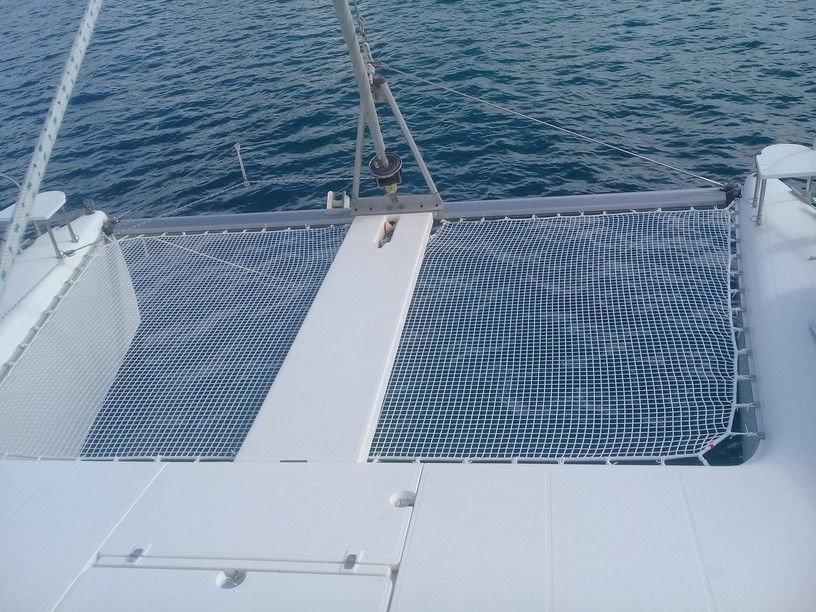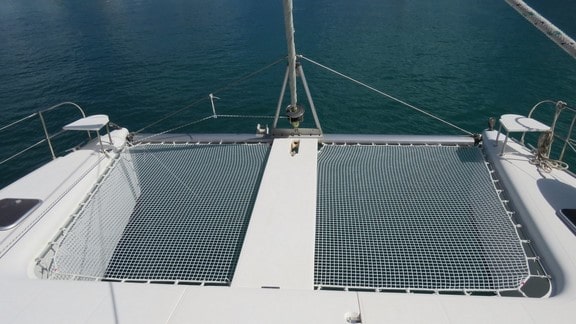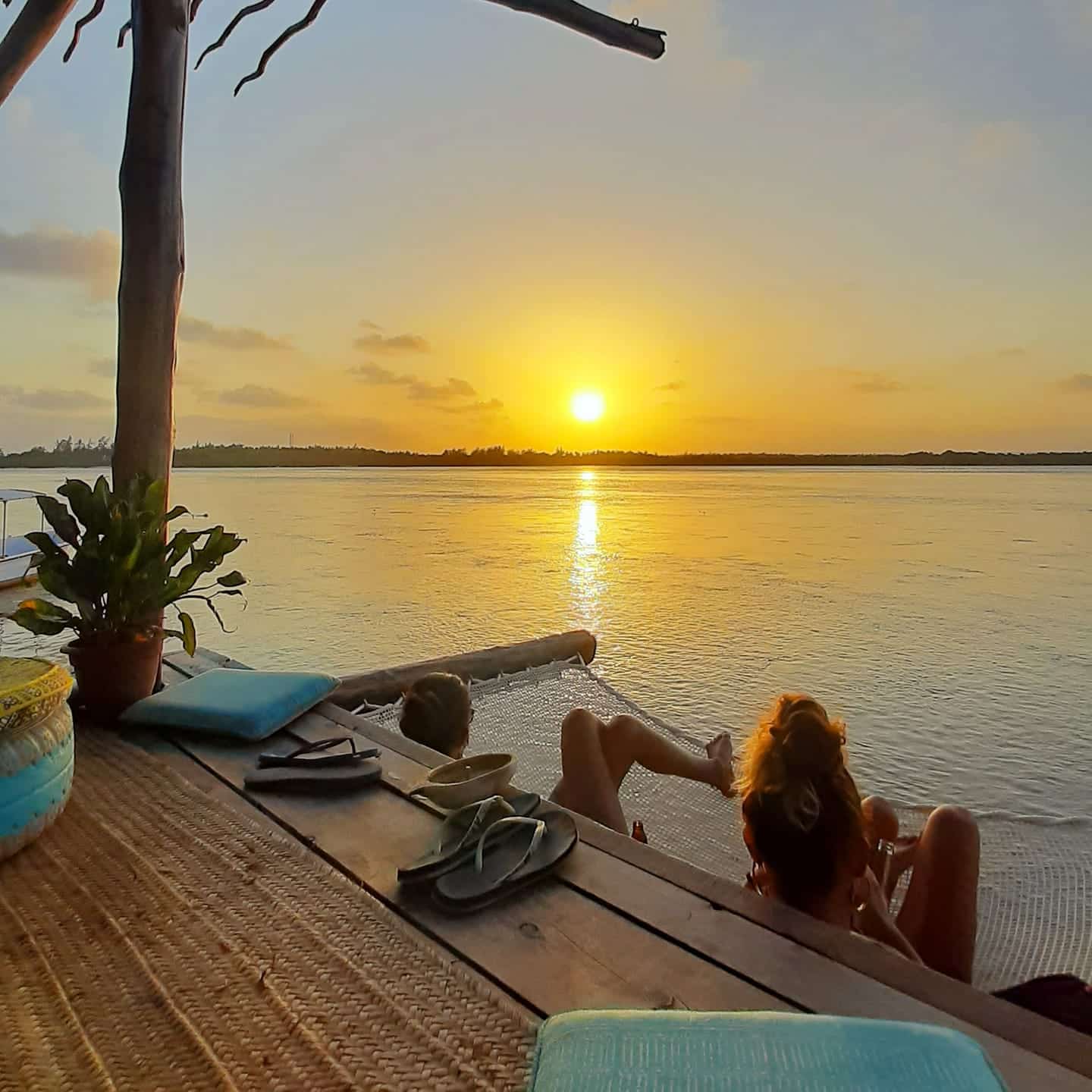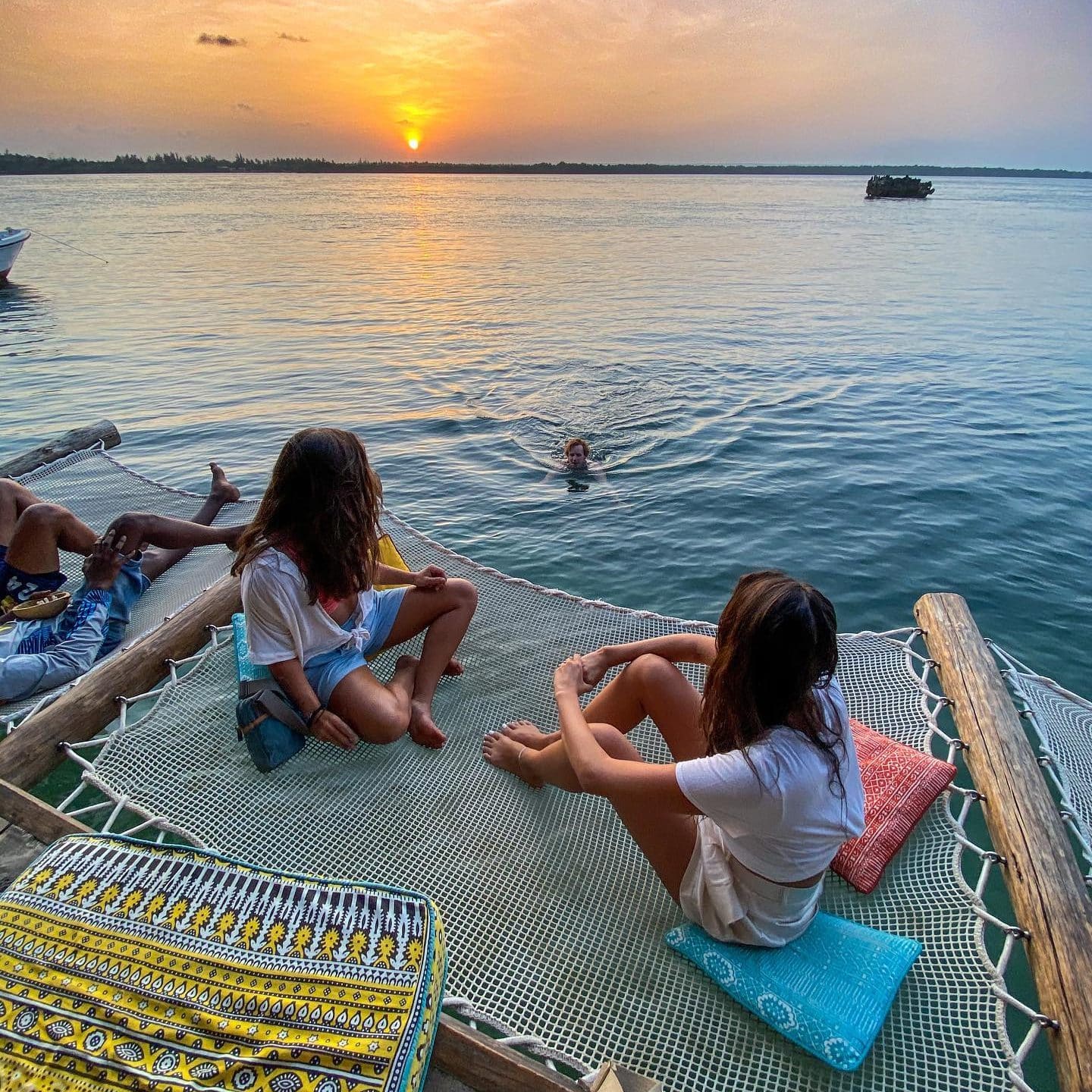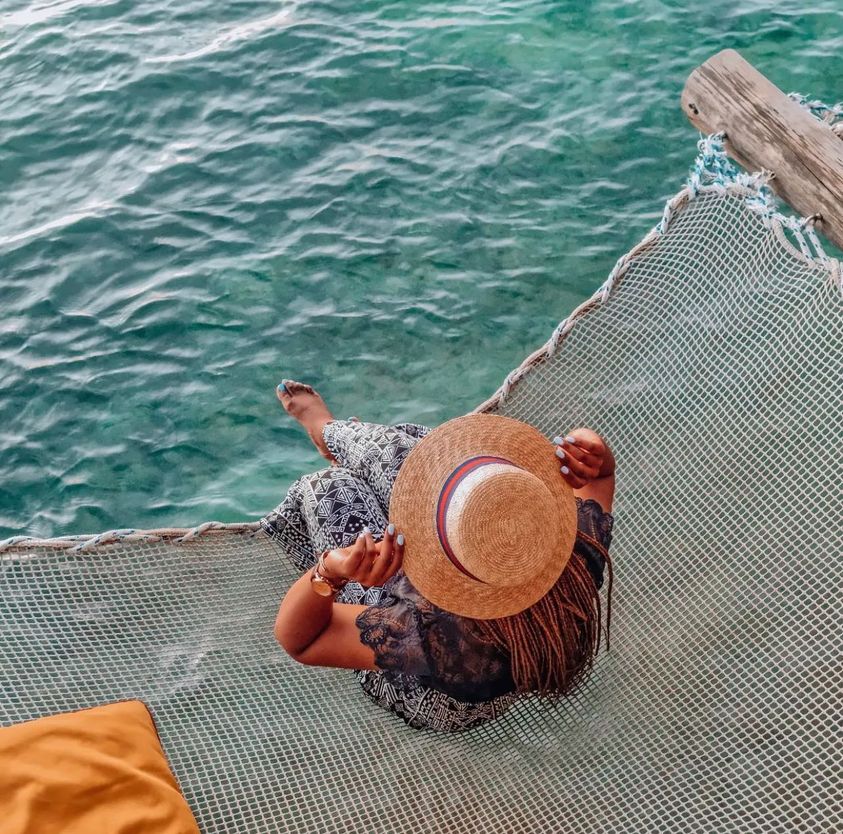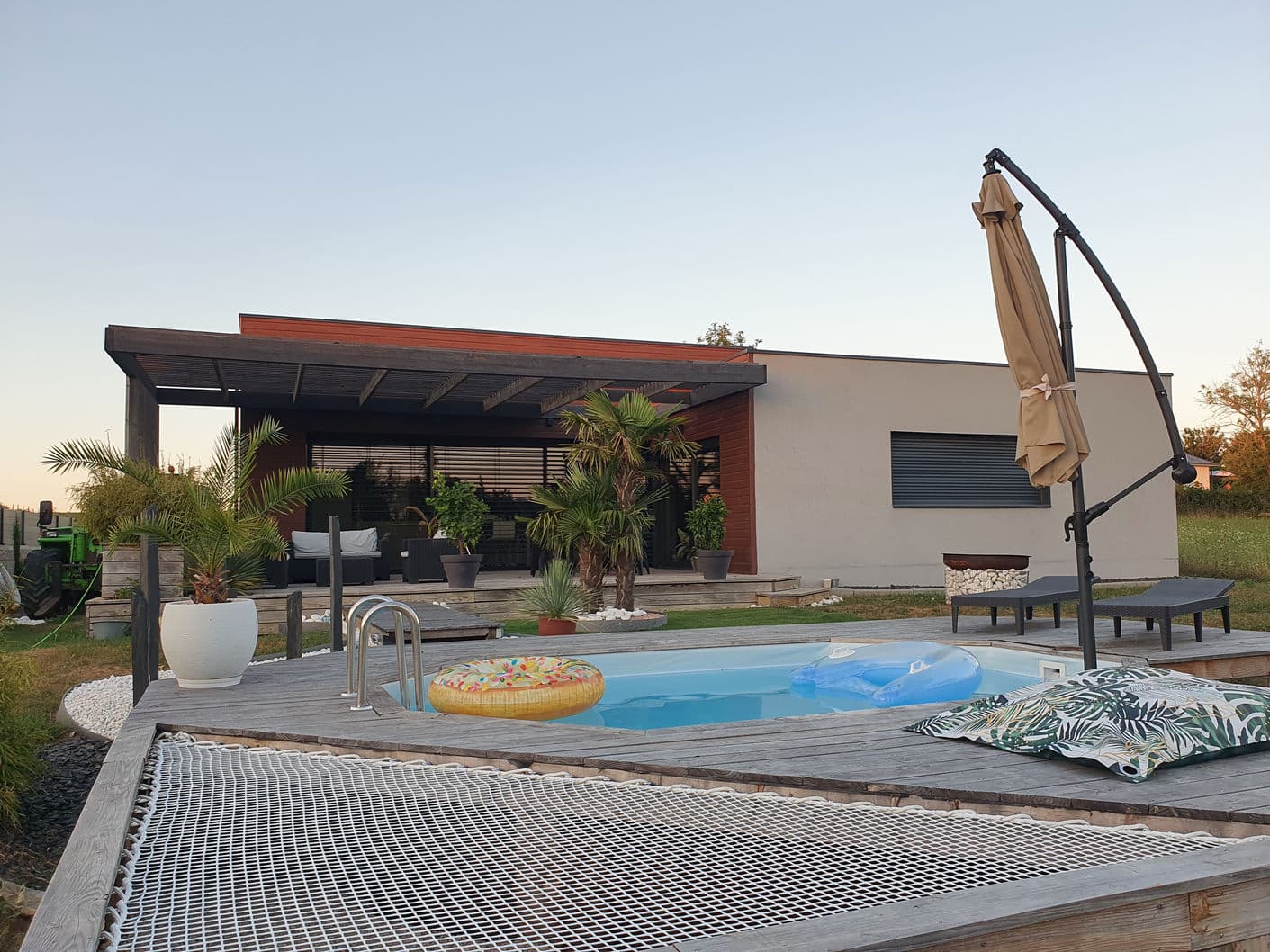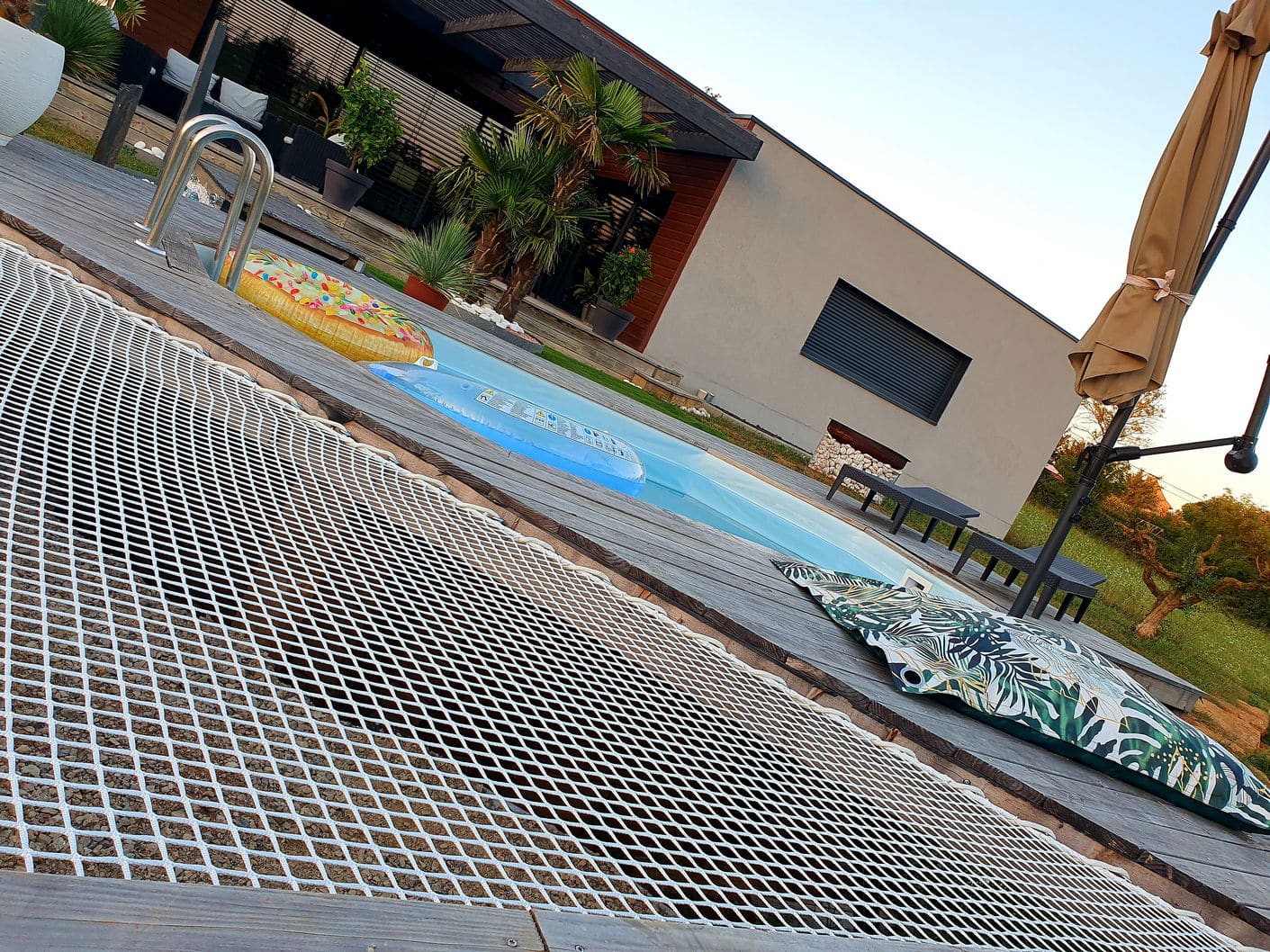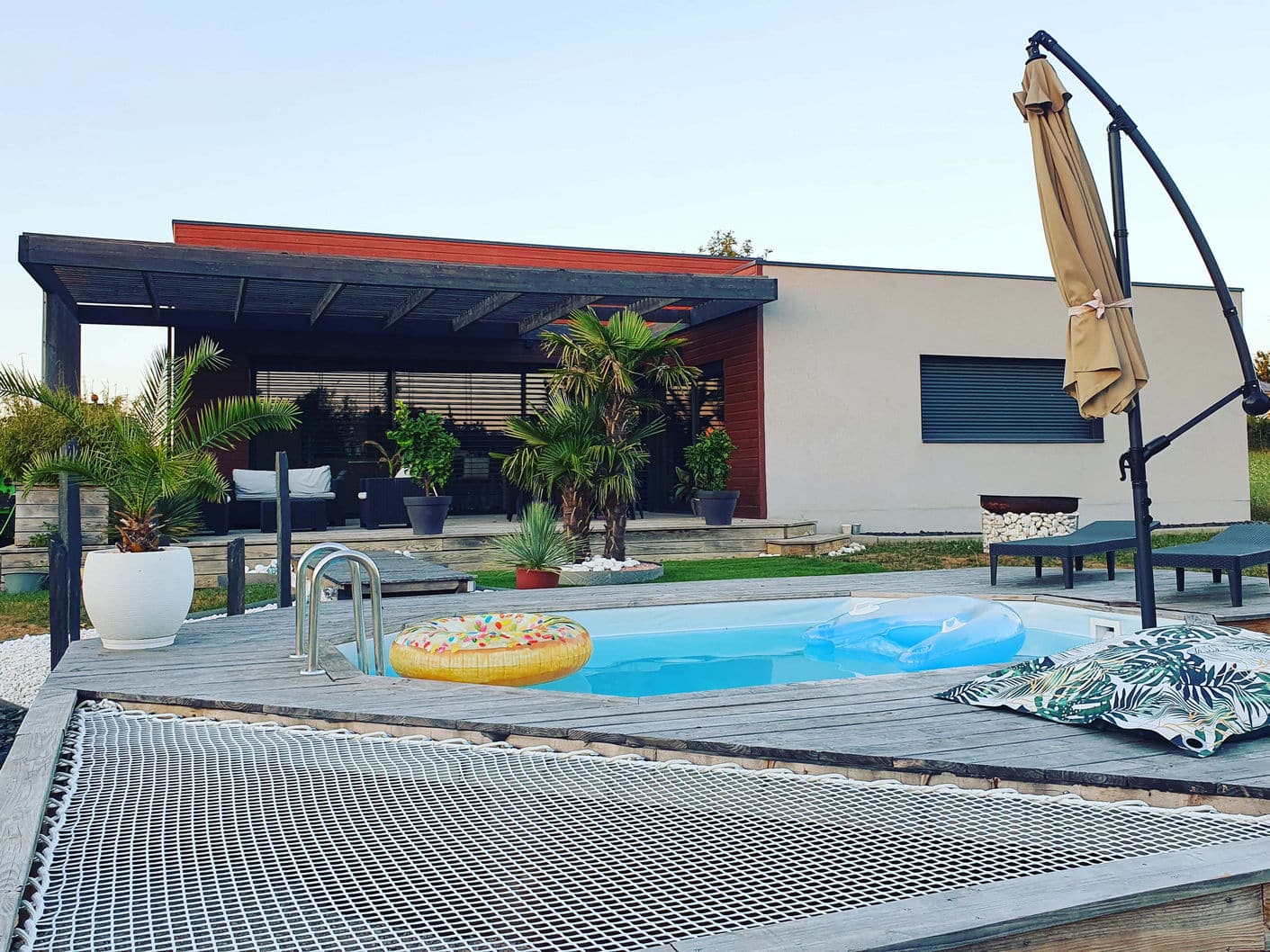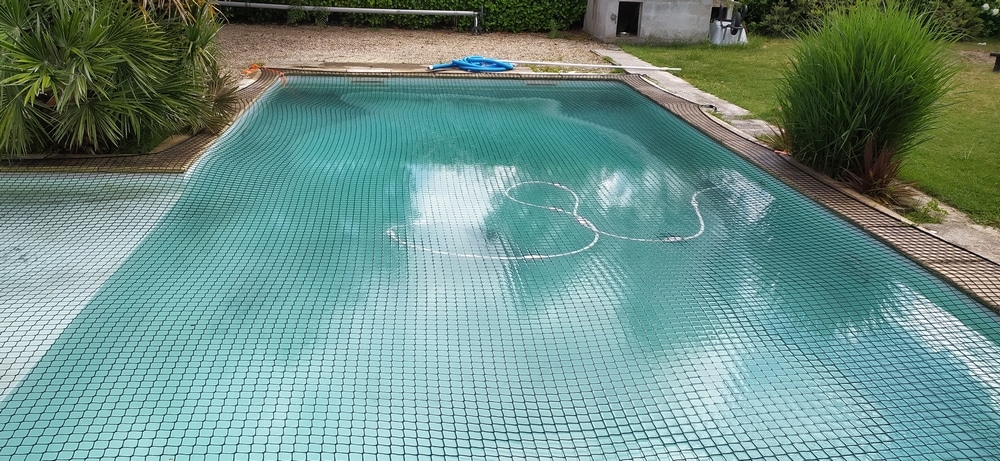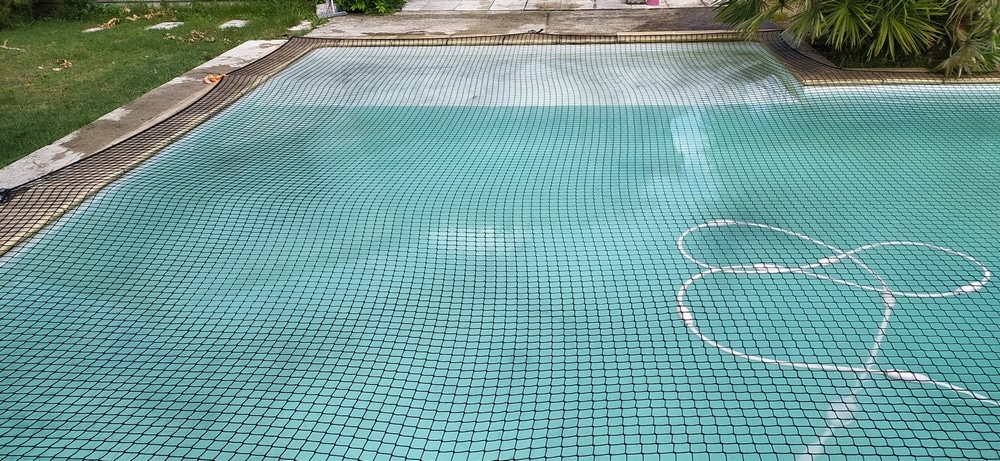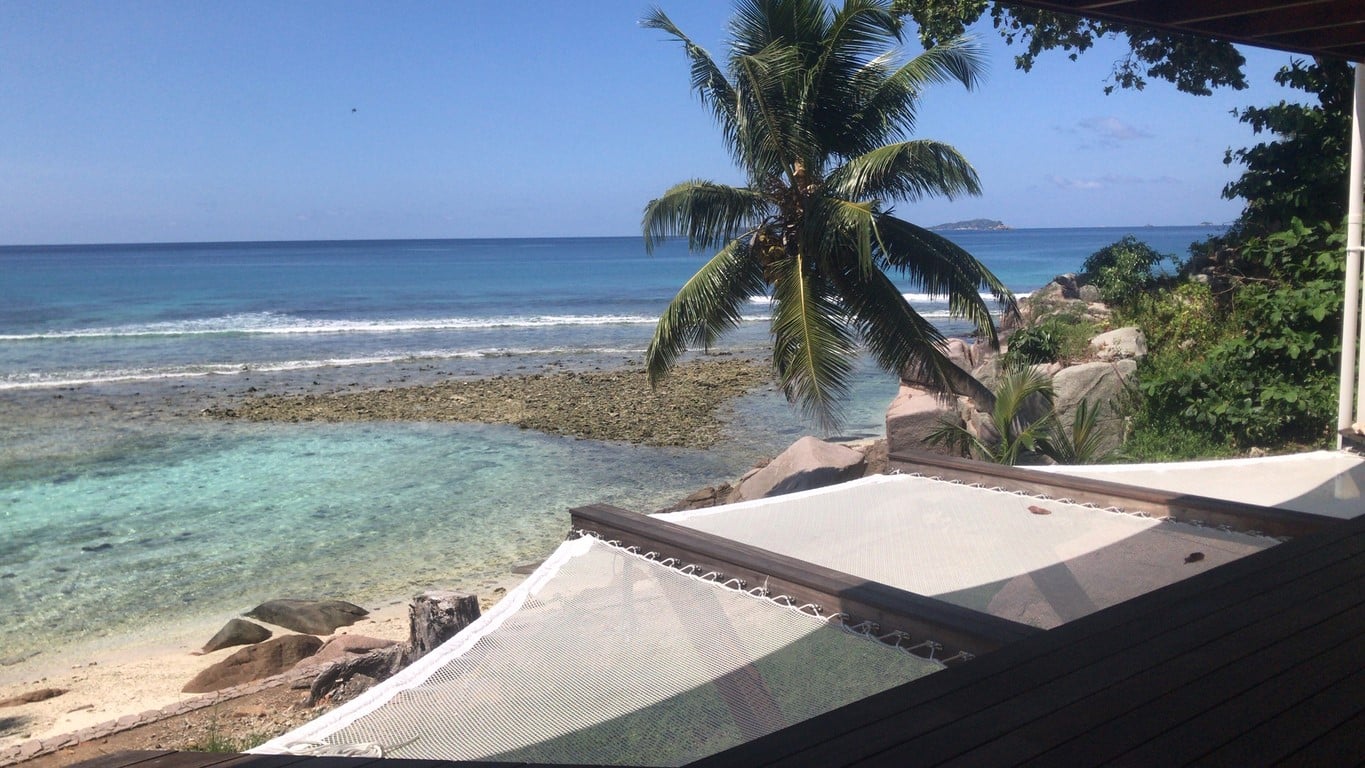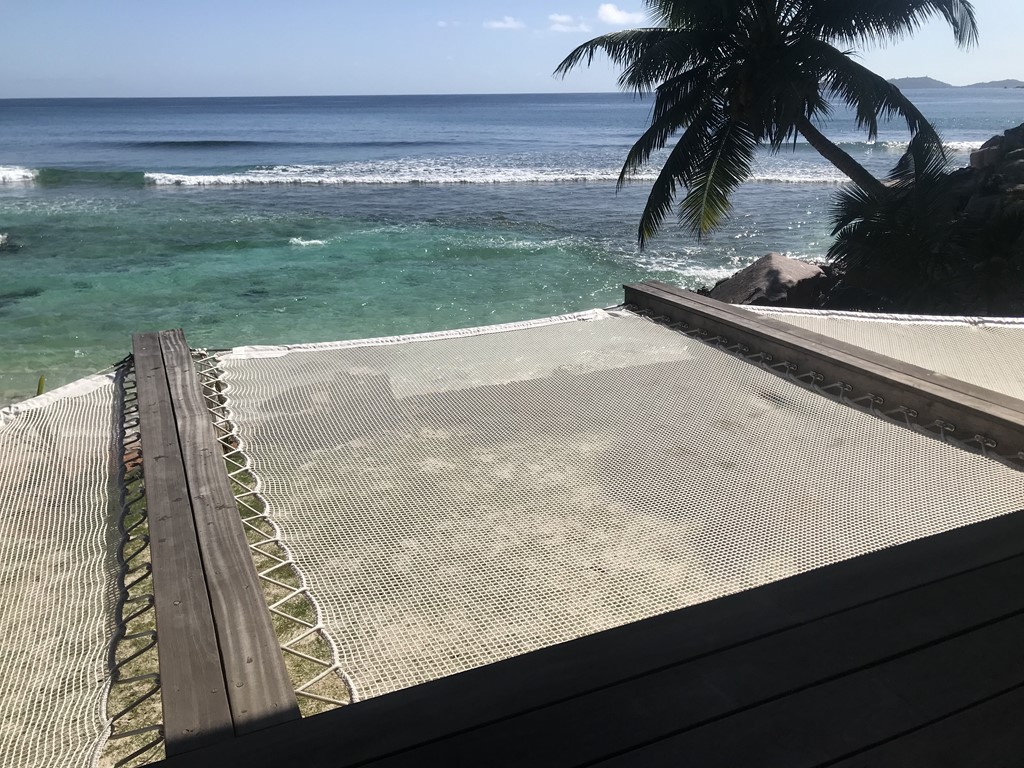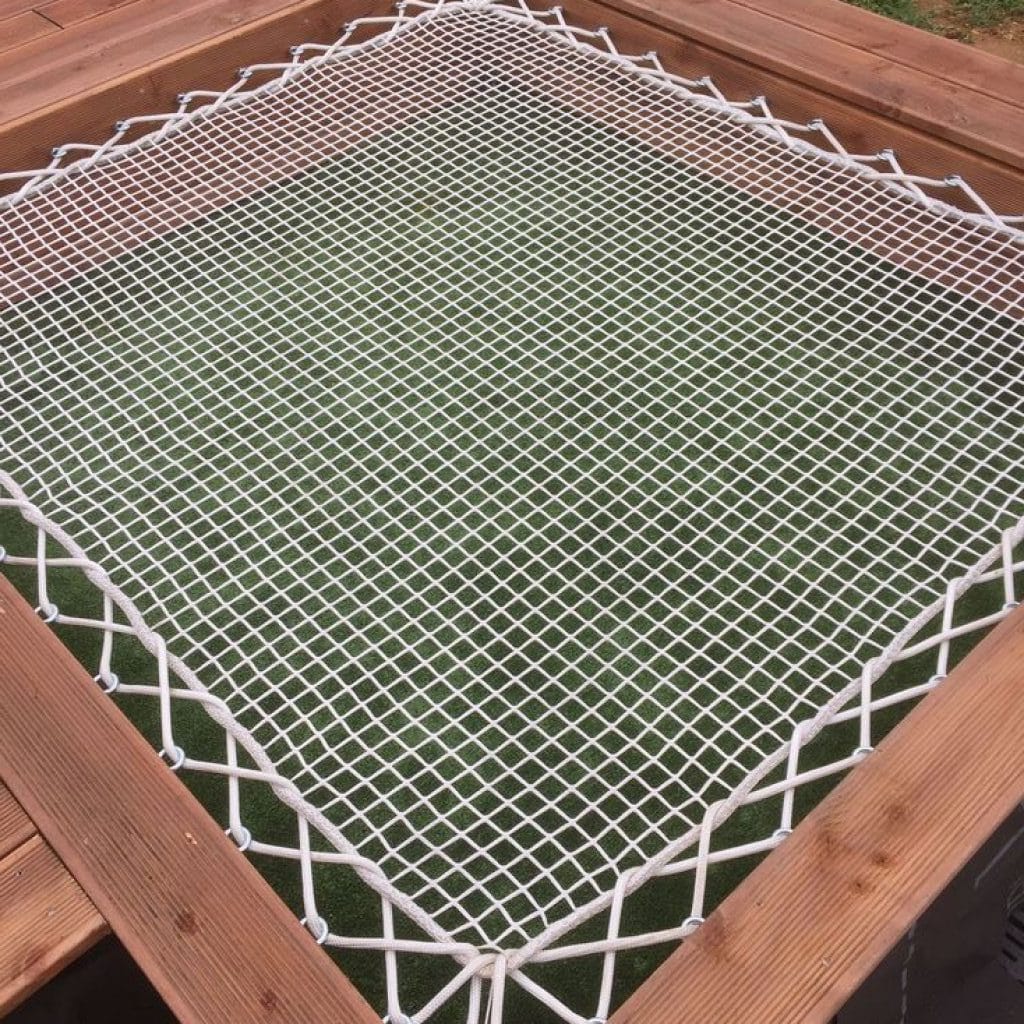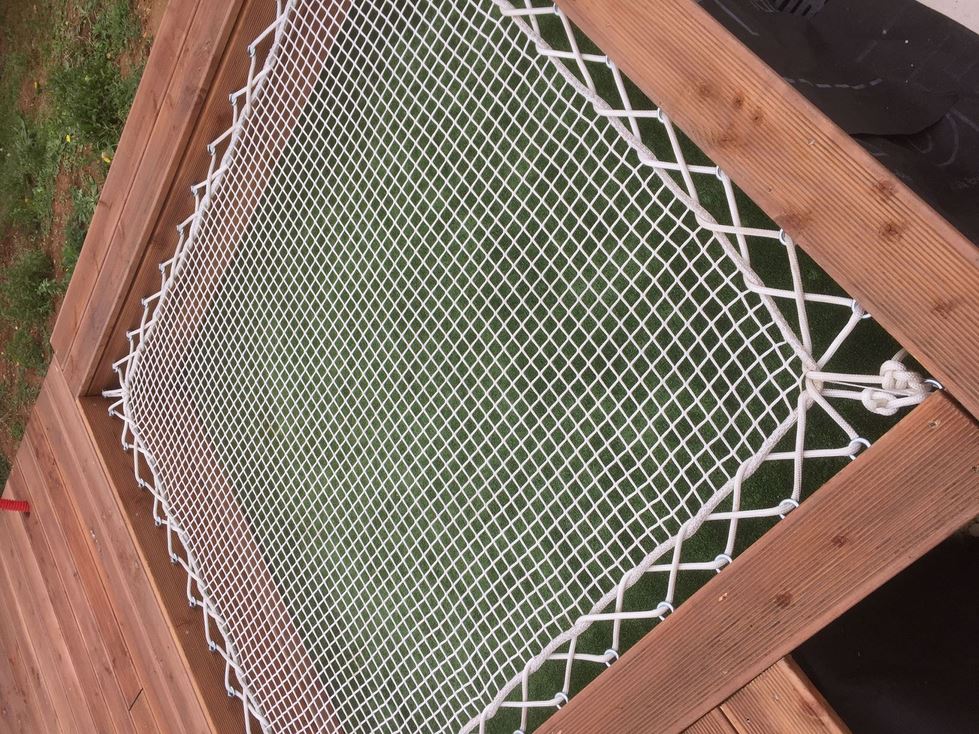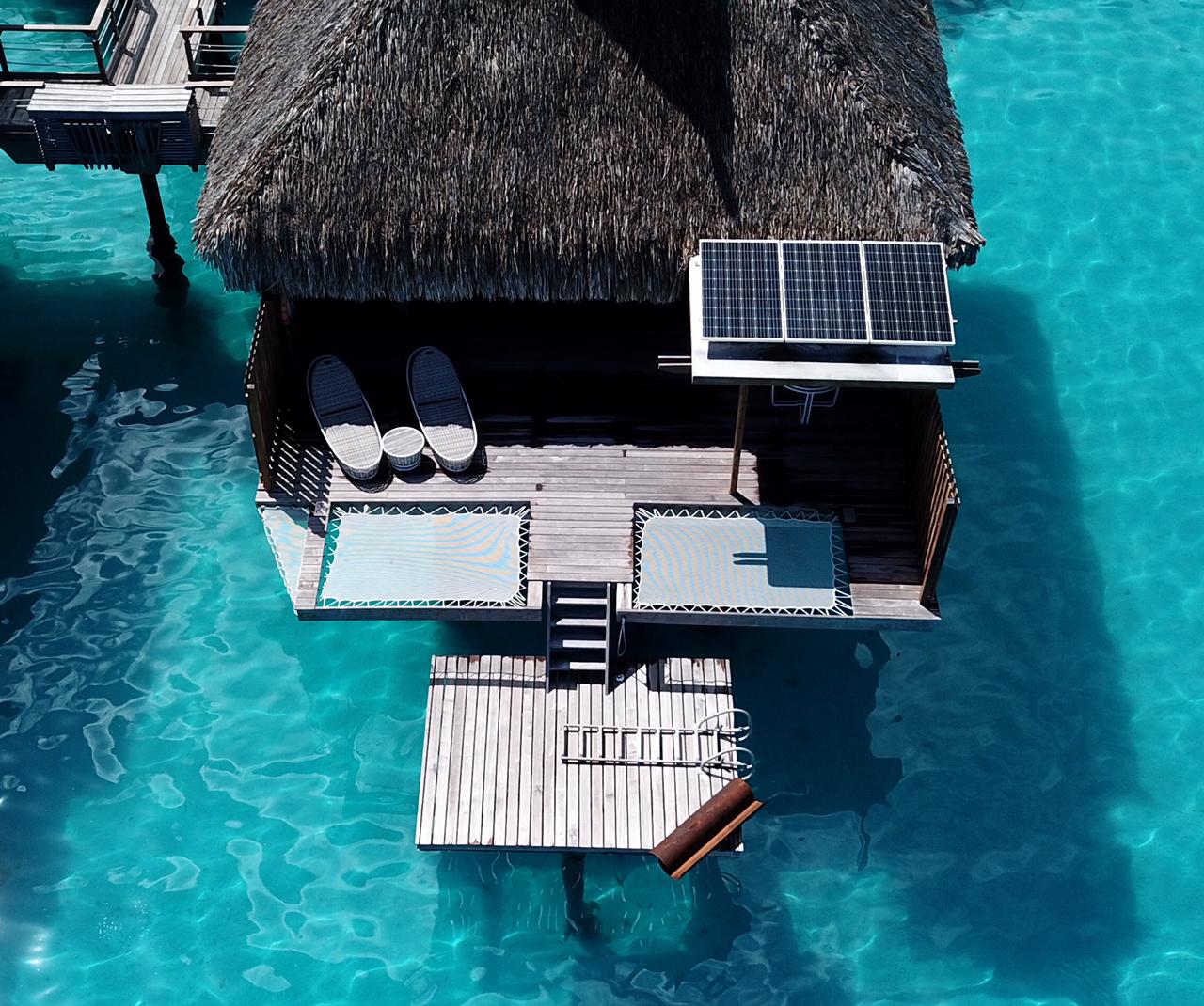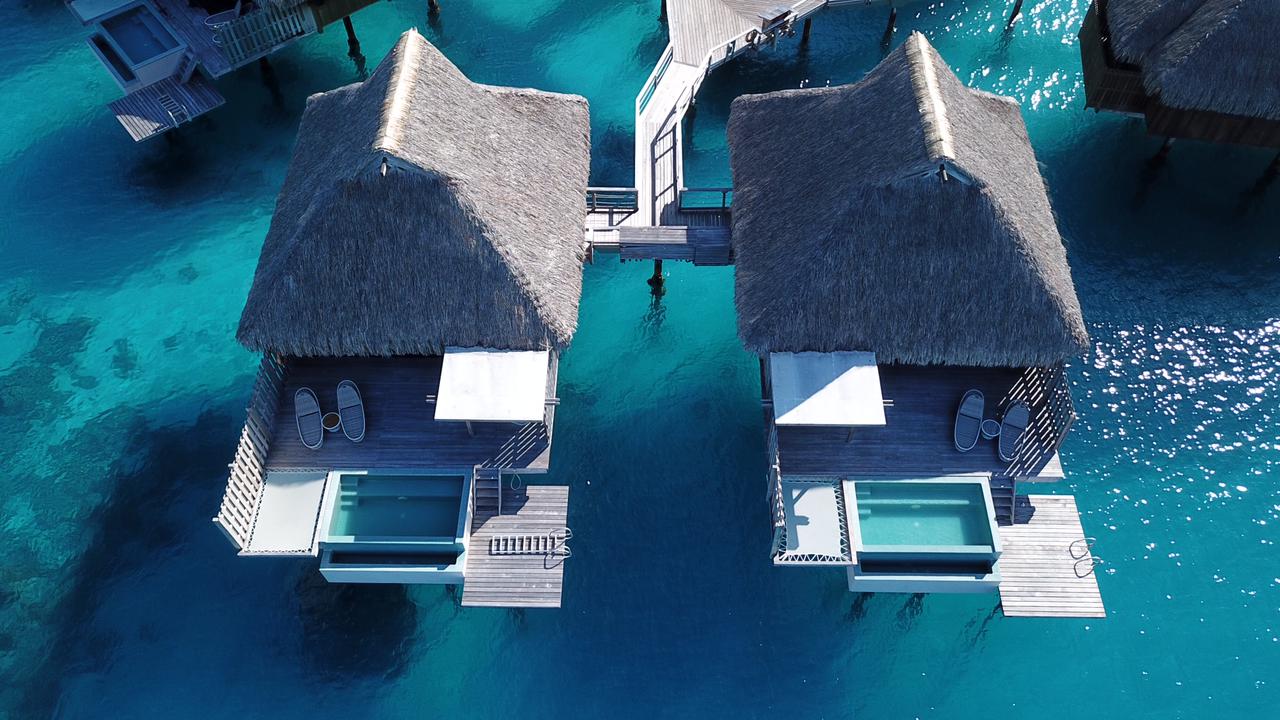 Our latest custom-made nets are on Facebook !
Some more interior hammock floor