Feelnets manufactures tailor-made nets or technical fabrics for all areas of activity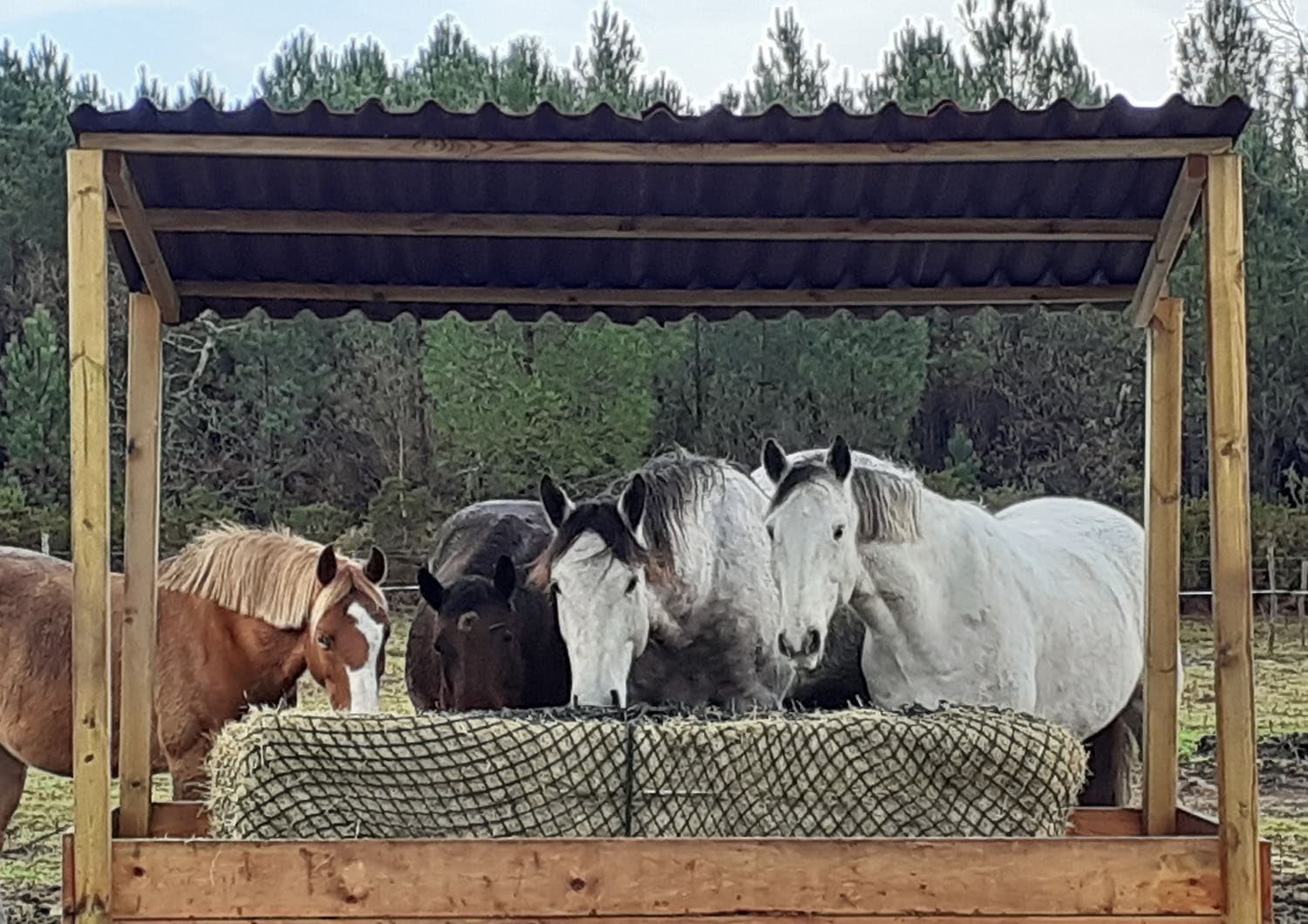 Feelnets makes custom-made nets used in many fields such as water sports, sports, hotels, decoration, interior or exterior of houses.
Feelnets offers its nets to professionals but also to individuals.
Nets for equestrian centres: Feelnets offers hay ball nets. These hay ball nets (also called round baller) avoid waste, no hay spread on the ground. This system regulates the amount of hay ingested by horses. The material used to make these nets is resistant so as not to be damaged by the teeth of the horses.
Rehabilitation nets for physiotherapists, Feelnets offers technical nets or fabrics for the rehabilitation of knees, ankles or wrists. Placed on a small structure, the stretched fabric offers a resistance that promotes fitness work.
The technical fabric used is the prestressed one from Serge Ferrari, it is extremely resistant and meets the characteristics required by physiotherapists.
The nets for hunters, used for dovecote: Feelnets makes custom-made nets. Very fine wire nets, several mesh spacings possible and manufactured according to your dimensions.
Technical nets and fabrics for playgrounds, Feelnets manufactures custom-made technical nets or fabrics adapted to children's playgrounds. Thin, durable, suitable and suitable nets that comply with the standards of children's playgrounds. Several colours, mesh spacings and material choices are available.
Other custom-made nets, Feelnets will guide you and guide you in the choice of net or technical fabric according to the use you wish to make of it. A team of professionals will help you in your choice.
Feelnets delivers its products all over the world. Ask for your quote today.