Feelnets custom net designer for golf courses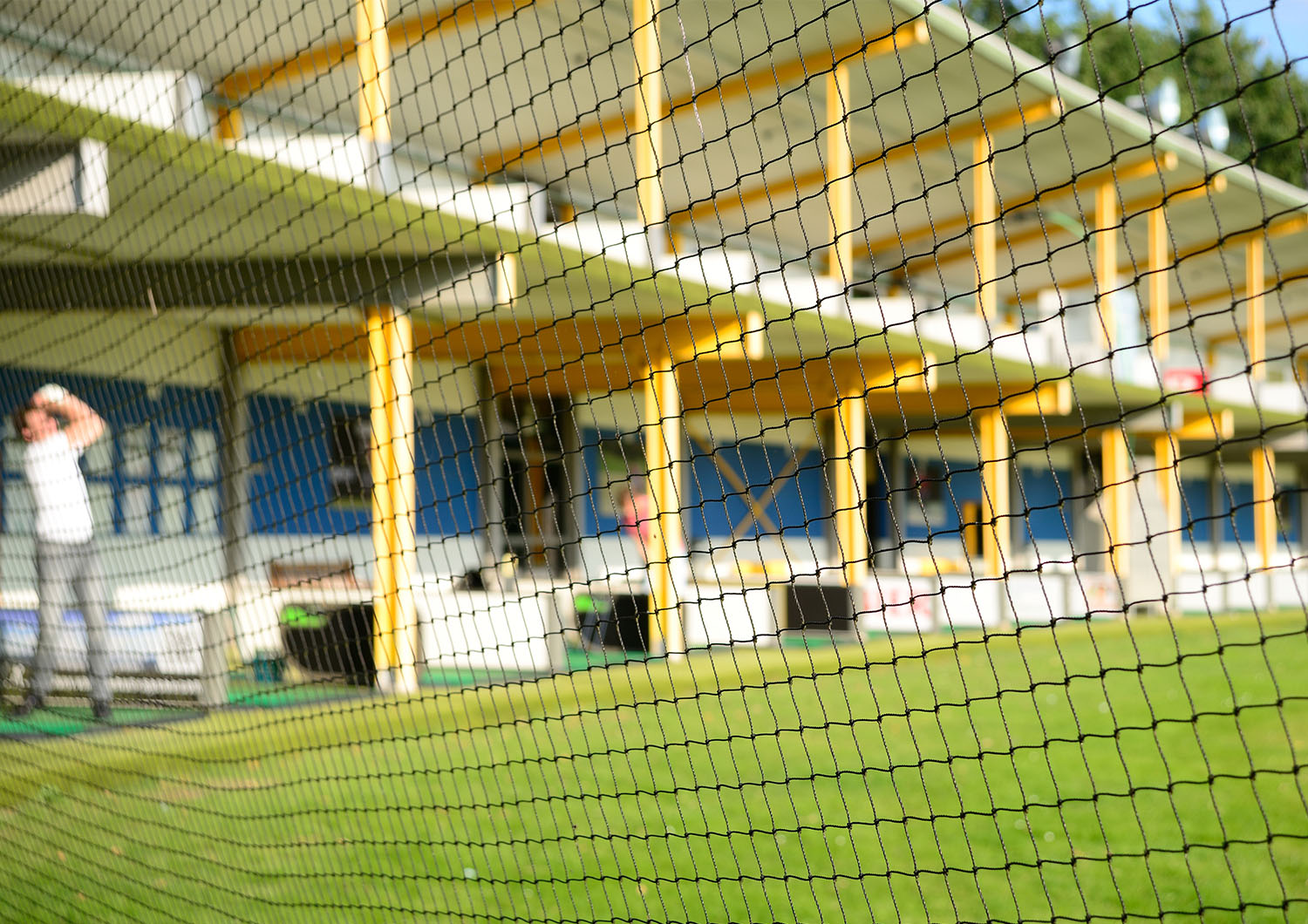 Your protective nets for golf courses
Feelnets is a team of professionals at your service to offer you the best net for the desired use.
For golf courses net, we manufacture protective nets or custom-made practice nets, adapted to your structure.
We offer knotless polyethylene nets with a mesh spacing of 25x25mm available in dark green. We recommend this colour so that the net blends into the landscape and is as discreet as possible. However, other colours are available.
The 25×25 mesh spacing is narrow enough to hold golf balls.
We equip the edge of the net with a 3mm rope that is overcast to form the edge.
You can install our nets directly on your existing poles. We also offer stainless steel hangers to attach the net to the cable.
All our nets are UV-protected for better resistance over time.
If you need additional poles or installations, Feelnets partner professionals will come to the site to check the work and make your estimate.
Feelnets delivers its nets all over the world and installs nets all over Canada, USA and UK.
For practice nets, several colours are available, white, green or black.
Feel free to contact us for more information or a personalized quote based on your needs.
The preparation time is two to three weeks.