Feelnets, the specialist in custom-made hammock nets for all types of projects, presents some of its recent achievements.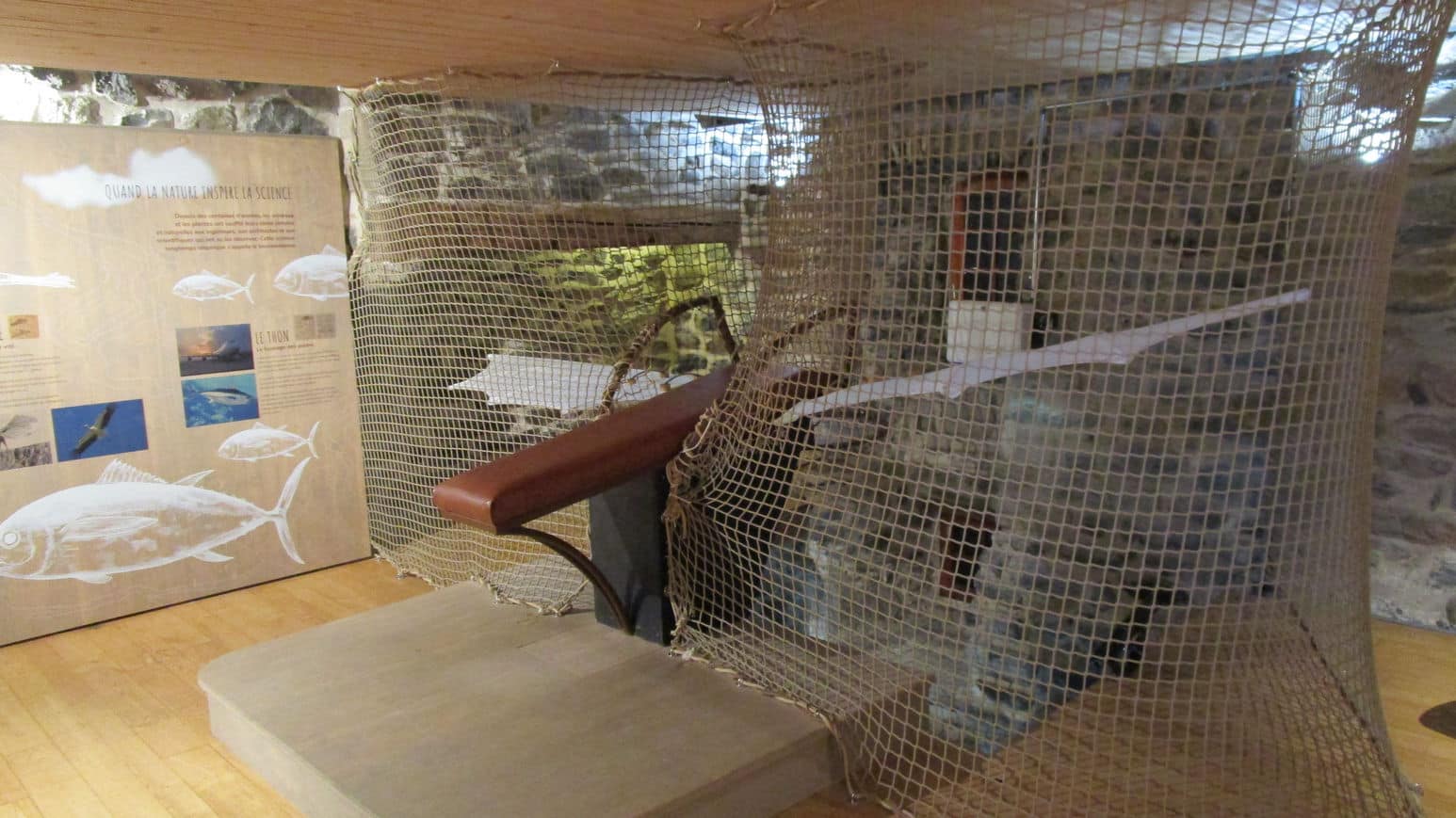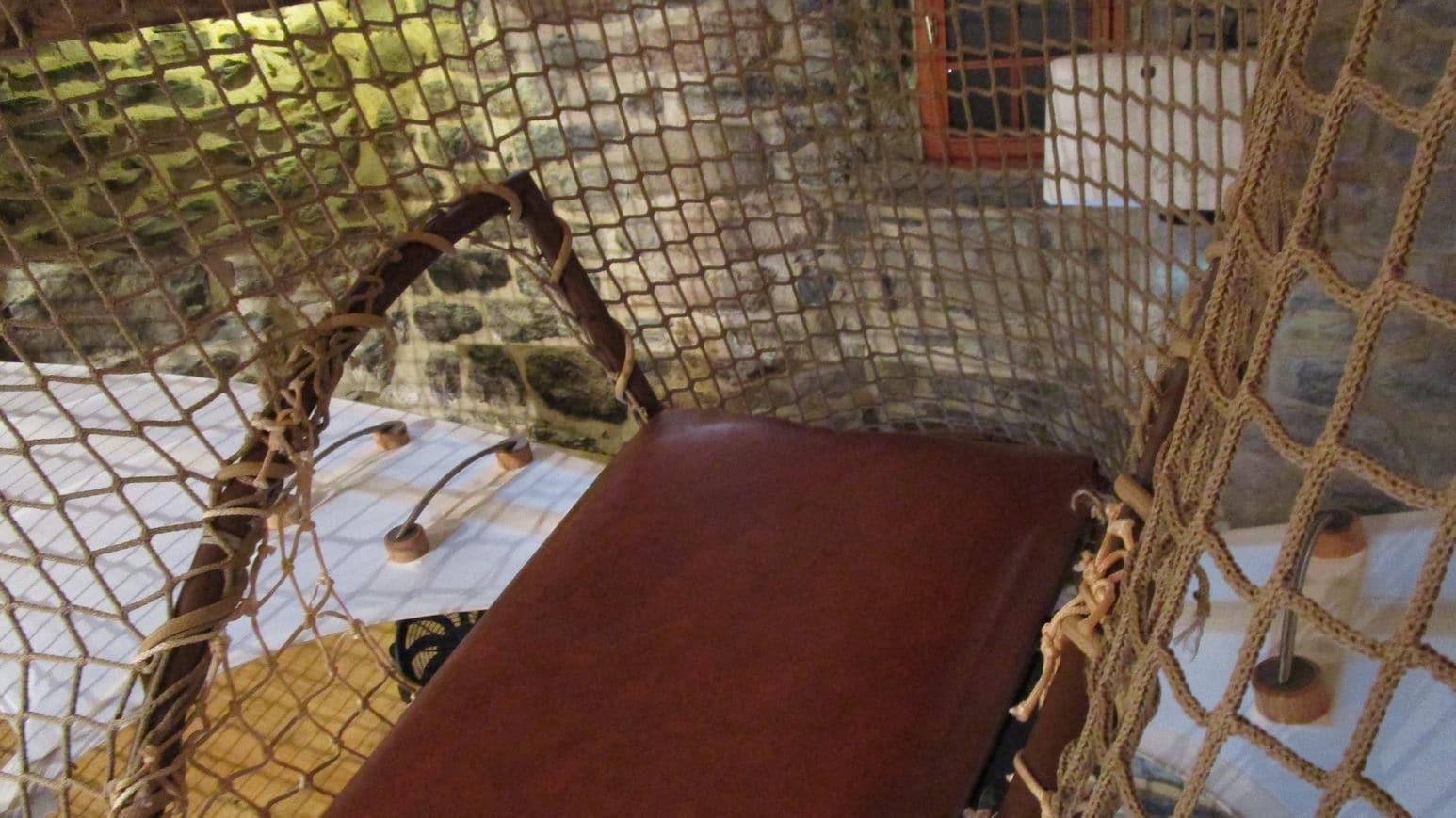 made-to-measure hammock nets for a museum
L'Ecole du vent in Saint Clémence has selected Feelnets to make the custom-made hammock net for a new attraction in the museum.
Come and discover the winds, whether they are from the Mezenc or from the other side of the world, let yourself be carried away in the universe of the People of the Wind. Interactive museum on the themes of wind and flight.
Feelnets, creator of made-to-measure hammock nets.
Customised hammock nets for shops
Feelnets has been selected by the greengrocer for the production of grey hammock nets for fruit and vegetables.
The hammock nets are made to measure and come in different shapes and sizes to fit the wooden structure, which was designed by a carpenter.
Round hammock nets, rectangular hammock nets with a reverse side for the passage of a rush.
Very nice realization.
Polyester hammock net 30x30mm grey. Braided mesh and treated against UV.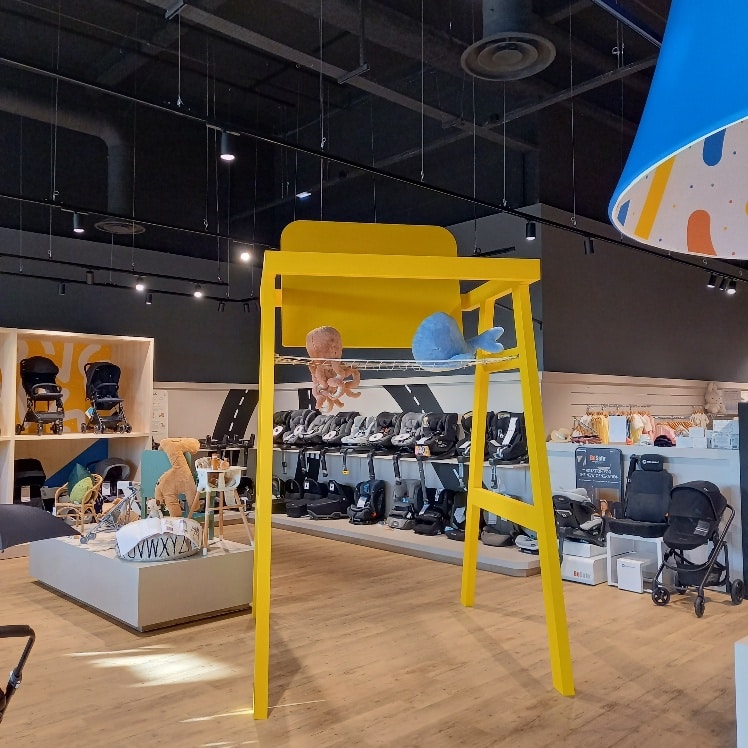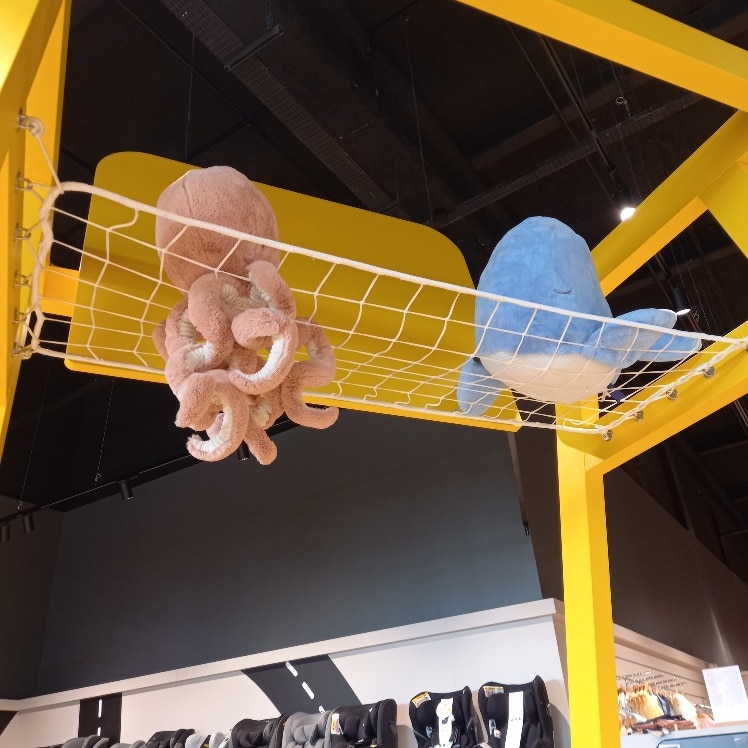 Hammock net Decoration Chair XXL
The hammock nets are very aesthetic and can be used as decorative objects only. Here, for example, Fellnets made a large custom-made hammock net for a giant decorative chair in the showroom of a department store.
A "wow" effect is guaranteed!
Installation of a custom-made hammock net in a sports hall in Norway.
The hammock net is made of 30x30mm white polyester mesh, which offers a very good compromise between light passage and comfort. The hammock net is used to cushion the fall and to accommodate people.
It is also used to relax after exercise.
The mesh is very resistant, more than 200kg/m², we also use it to equip hotels and multihulls in the world.
Feelnets hammock nets can also be used outdoors. For example, for hammock nets for various team sports. Feelnets is a partner of the Union Sportive de Vern sur Seiche Canoe Kayak and has made hammock nets for kayak polo games.
Nos derniers projets de filets sur mesure
Quelques réalisations de filets d'habitations