A living net on your mezzanine for more comfort in your home
For many of us, holidays are synonymous with relaxation, well-being and softness. Unfortunately, these blessed moments only last for a short time. But it is possible to give your home a holiday feel all year round. Through decoration, by bringing more and more light into your home, and the living area can contribute enormously to this permanent holiday feeling.
How do you do it?
A net with soft materials
Contrary to what you might think, Feelnets is made from materials that are strong but soft to the touch. The materials Feelnets uses for its indoor nets have been designed to be as comfortable as possible.
For example, our 30x30mm Polyester, available in white, grey, beige or black or 13x13mm (bench or black) is a knotless braided mesh that allows you to lie down like on a giant deckchair. Like a soft bed, your living net is an ode to relaxation and chill…
A living net with a soft design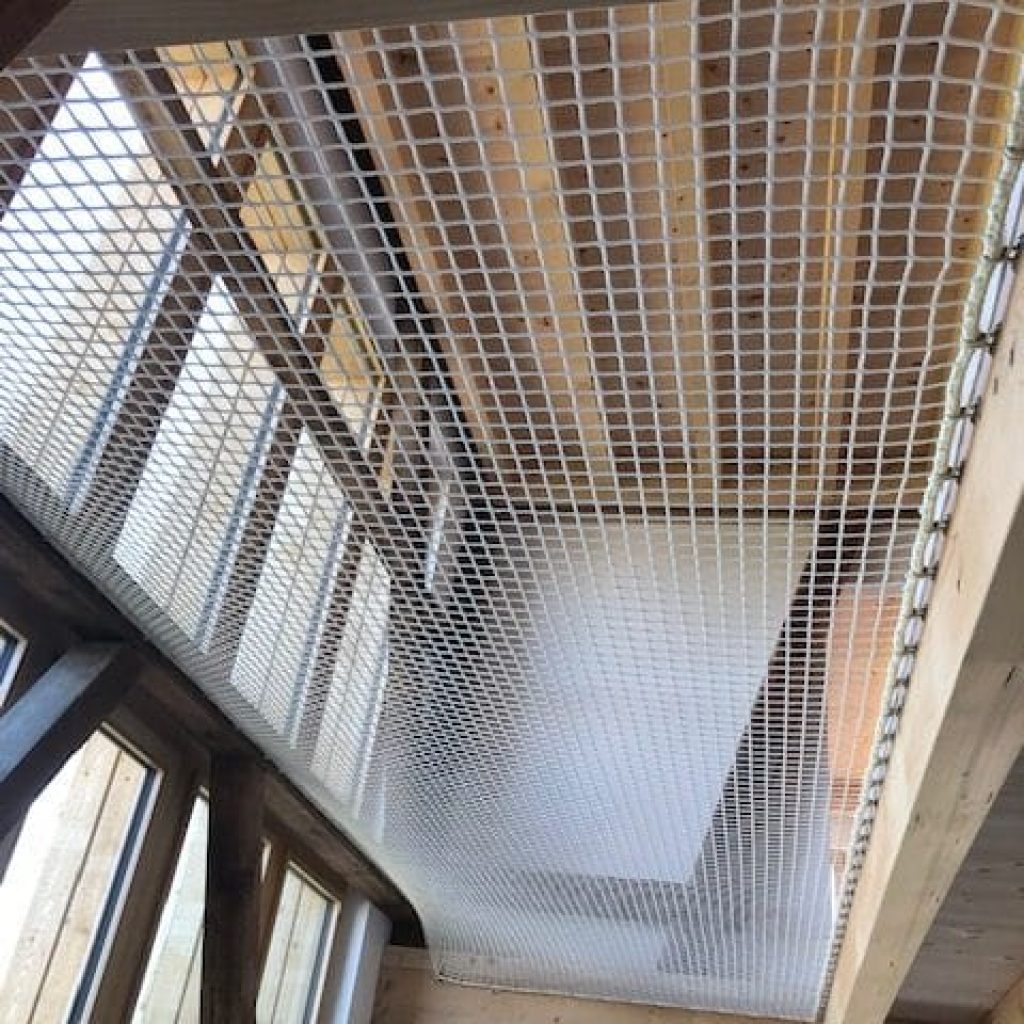 In mezzanine nets, it is not only the material that is soft, it is also the visual aspect. After all, living nets have their origins in catamaran nets. These beautiful boats are often synonymous with holidays and good times. More or less unconsciously, house nets therefore offer a design that immediately soothes and makes you want to rest (or just relax), to stroll around…
A mezzanine living net for even more freedom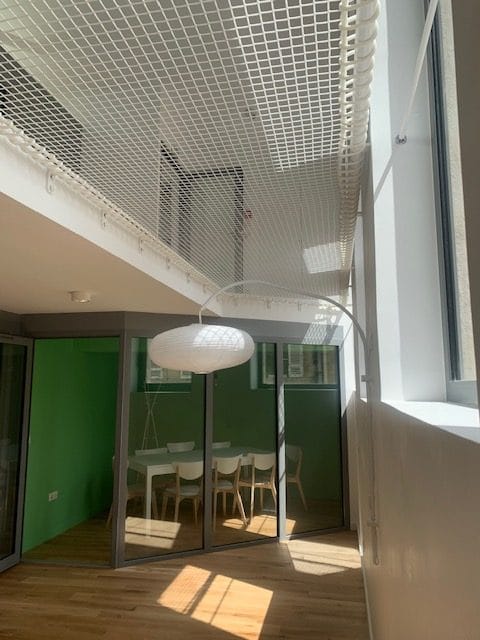 One of the joys of the holidays is the feeling of freedom from the rest of the year.
And this freedom can be found in the house net in many ways. Inspired by the nets found on boats, the house net carries this air of freedom from the start.
The house net is also, in essence, an invitation to freedom. Freedom to be placed wherever you want, for a start. After all, custom-made house nets such as those offered by Feelnets only need a solid frame to be set up. But they can be stretched indoors, outdoors, horizontally, vertically and to any size you want.
A house net also means the freedom to let your children play, freely and safely, while keeping a watchful eye on them. In fact, in this article on Why house netting is a great idea for children, we explained that young children love to use indoor netting as an extra play area, allowing them to be close to their parents while playing to their heart's content.
Bring light into your home with a mezzanine net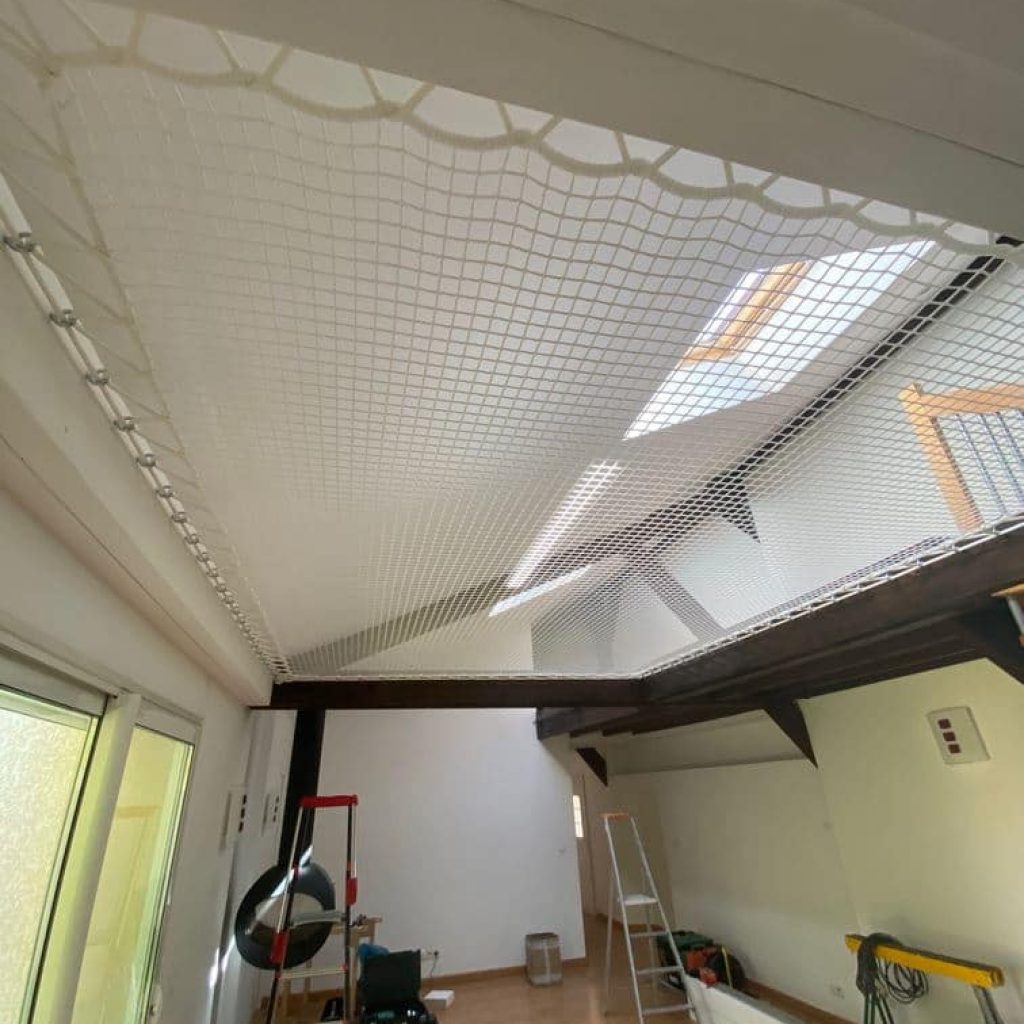 The other "holiday" advantage of the house net lies in its structure itself. Simply made of ropes, more or less fine and with a more or less tight mesh, the indoor net necessarily lets a lot of light through.
Indeed, one of the great advantages of indoor netting is its natural transparency. Unlike a wooden partition, a concrete wall or a floor, living netting will naturally allow light to pass through, while at the same time being able to support the weight of human beings and act as a mezzanine in an empty space, for example.
And, as explained in this Santé Magazine article on the effect of light on our health, this additional luminosity has positive biological effects on sleep, mood, memory, learning capacity, immunity, etc. More light makes you happier and offers relaxation in your daily life, similar to that of a holiday.
—
-Would you like to install a house net in your home? Contact us for advice!